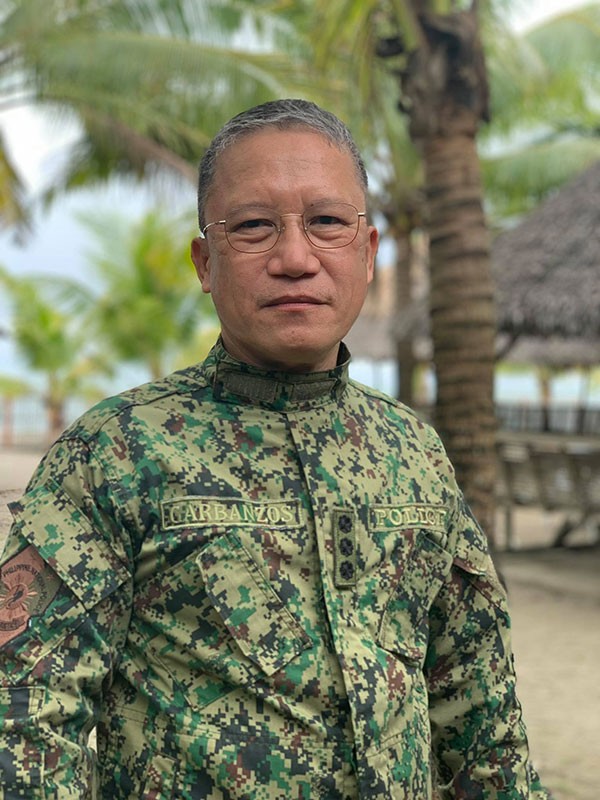 By Jennifer P. Rendon 
Nope. It's nothing to do with the alleged illegal cockfight activity.
This, the Iloilo City Police Office (ICPO) clarified amid talks that the chief of police of La Paz PNP (Iloilo City Police Station 2) was booted out from post amid talks that he allegedly failed to monitor an illegal cockfight in his turf.
Colonel Uldarico Garbanzos, Iloilo City police chief, said that the relief of Major Edfel Balibadlan as La Paz PNP chief was part of the reshuffling of several key positions in ICPO and had nothing to do with the alleged online cockfight hosted by the Rockwell Lumber Cockpit Arena at Barangay Don Esteban, Lapuz.
Garbanzos explained that he had a conference with his command staff on Friday, March 19, about the reshuffling among key positions in ICPO.
At least three police captains have finished their schooling and were set to report this week.
"We decided to relieve Major Balibadlan because he was also the concurrent chief of the ICPO's Police Community Relations Section. He needs to focus on one position and exercise his leadership in the said field," he said.
Garbanzos said it was unfortunate that the planned relief happened after the issue on Rockwell cockpit went public.
A video was earlier uploaded showing an alleged cockfight at Rockwell that happened evening of March 22 and ended early morning on March 23.
Cockfighting activities are prohibited until April 4, in consonance with Resolution No. 23 of the Inter-Agency Task Force for the Management of Emerging Infectious Diseases (IATF) following the spike of COVID-19 cases in the country.
Except for Molo and Mandurriao police stations, all other ICPO stations have new commanders.
Iloilo City Police Station 1 (City Proper) will now be headed by Captain Shella Mae Sangrines. She succeeded Major Mark Evan Salvo, who used to be concurrent chief of ICPS 1 and the Iloilo City Mobile Police Force Company.
Balibadlan was replaced by Captain Jose Val Ladublan, the outgoing chief of Iloilo City Police Station 6 (Arevalo).
Meanwhile, Captain Eduardo Siacon is back as chief of the ICPS 3 (Jaro). That leaves the outgoing commander, Lieutenant Colonel Reuben Siason, to be ICPO's full-pledged deputy city director for operations.
ICPS4 (Molo) will still be headed by Major Marlyn Roquero while Major Jonathan Pinuela remain as chief of ICPS 5 (Mandurriao).
Replacing Ladublan at ICPS 6 is Captain Chen Tañagras.
"The staff decided on that so that they could have a focus if they will not occupy two positions. That's also a way to exercise their leadership," Garbanzos said.
Thus, there was nothing behind the relief but a normal movement of personnel, he added.