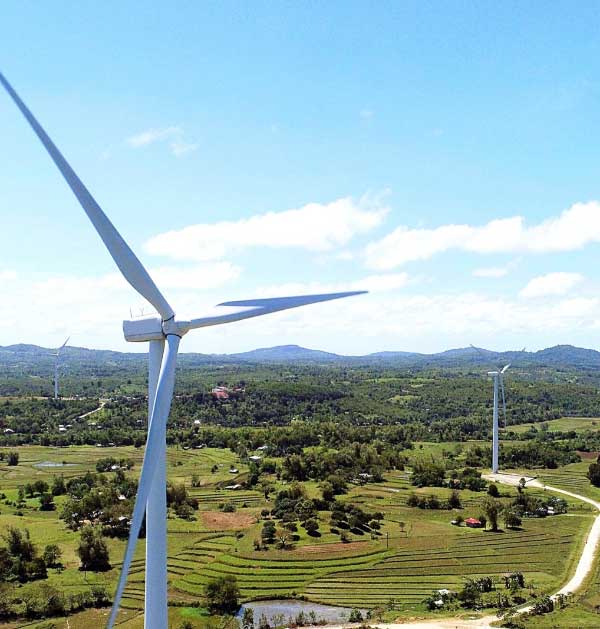 Association of Southeast Asian Nations (ASEAN)-member states should increase investments in renewable energy to achieve the target in the Paris Agreement, according to the International Energy Agency.
In 2015, 196 parties committed to limit greenhouse emissions in a bid to control climate change.
But aside from mitigating the effects of climate change through transitioning to clean energy, the IEA said countries who will put their commitments into action will also see benefits in their economy should they increase in investments in renewable energy.
IEA Deputy Executive Director Mary Warlick emphasized during the Asian Clean Energy Forum 2023 that the industry's annual growth is expected to reach up to 1.7 trillion US dollars this year.
"Clean energy investment is now seeing double-digit annual growth… with the gap over fossil fuels widening. For every dollar invested in fossil fuels, about 1.7 dollars is now going to clean energy," Warlick said.
In the Renewables 2023 Global Status Report by renewable energy think-tank group REN21, demand for clean energy increased by 4.7% as high energy prices proved to have strong inflationary impacts across sectors.
For the world to be able to keep up with the demand, solar power capacities have to be doubled, while wind power capacity should increase by 3.7 times, according to Laura Williamson, Director of REN21 Membership and Institutional Partnerships.
Coming from the pandemic, this ACEF is once again back in-person for a 4-day gathering with policy makers, financiers, and energy experts as they aim to explore clean energy solutions leading to goal of transitioning to renewable energy.
The United Nations Economic and Social Commission for Asia and the Pacific encouraged countries to accelerate financing to attain the Sustainable Development Goal of increasing the renewable energy of member states by 2030.
Aside from investing in clean energy, the United States Embassy to the Philippines stressed the need to address aging infrastructures and deploy modern energy technology to lower energy prices and reduce greenhouse gas emissions.
US Embassy in the Philippines Deputy Chief of Mission Heather Variava said this should be done with urgency especially for countries that are most vulnerable to climate change like the Philippines.
The IEA is pushing for international collaboration with the Asian Development Bank, which holds a critical role in leading the region.
For ADB Asia and the Pacific Director General Ramesh Subramanian, the challenge lies on the bankability of programs presented related to energy transition.
Subramanian also highlighted the importance of public-private partnerships in achieving the global goal.
"We do bring in money, but countries also need solutions. Things that are cutting edge, innovative solutions… We've been building up on investments. We are on a more robust position. Our capital base is quite strong… We need to create bankable transactions, making sure that no opportunity is missed with regard to energy transition," Subramanian said. (ABS-CBN News)