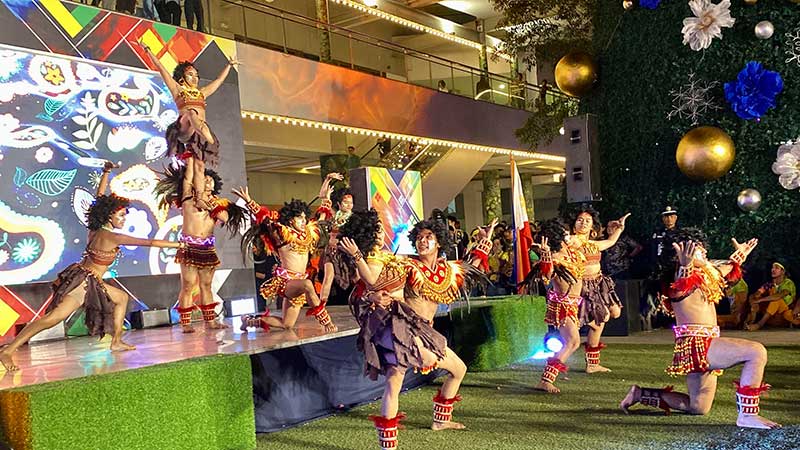 By Rjay Zuriaga Castor
The Iloilo Festivals Foundation, Inc. (IFFI) has apologized for the "cursing" antics of one of its headlined guests during the 100-day countdown of the Dinagyang Festival 2024 last week.
"We want to apologize for those nga nakabatayag nga nangin insensitive kami, but of course, we are really taking this matter seriously, man. We also would like to pangayo man sang paghangop sang publiko," said IFFI Executive Director Joyce Clavecillas in an interview with Bombo Radyo Iloilo.
During the kick-off activity of the festival, the cursing antics of the Bacolodnon content creator by the screen name of Kalinti by TBON were deemed "inappropriate" and "disrespectful" by several devotees of the Santo Niño (the Holy Child Jesus).
Clavecillas admitted that there were lapses but assured the public that the matter had been discussed with IFFI's core group and the city government.
"May mga nakita nga lapses in terms of that incident, but we would like to clarify that the intention for inviting that vlogger is to actually reach more people nga ara sa iya man market," she said.
Clavecillas noted that IFFI has no intention of discriminating or degrading a particular sector or religious belief.
"It is always [our] intention to promote Iloilo City, to promote the festival, to promote Santo Niño, and to promote the Ilonggos," she explained.
The IFFI director furthered that the incident is an eye-opener to IFFI, especially regarding the things they have to improve and prepare for the much-anticipated Dinagyang festival.
"With this incident, nabinag binag man namun nga there might have been things that could have been done better kag mas dapat nga napanumduman pa gid. We want man to also emphasize nga despite ining natabo, we are still thankful sa mga pumuluyo nga nagraise sang concerns kay it is one way for us to learn as well," she said.
The IFFI has recently released the schedule of major events for the Dinagyang Festival. The grand celebration is scheduled from January 12 to 28, 2024.
It was announced that eight tribes will compete in the "Dinagyang sa Barangay" tribes competition on January 28, while seven tribes will compete in the Dinagyang "ILOmination" on January 26.
The ILOmination will now be a parade-type street dance competition compared to last year when performances were delivered in specific areas.