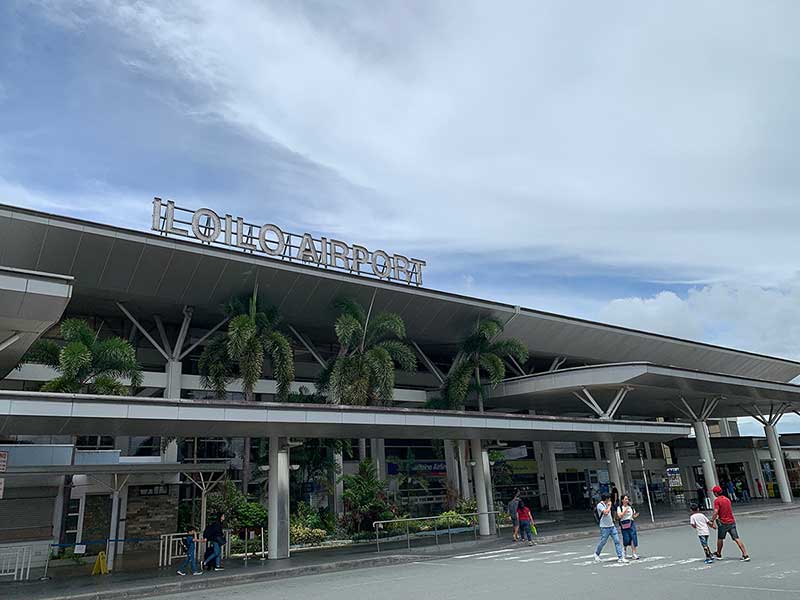 By Rjay Zuriaga Castor
The Iloilo Airport in Cabatuan town is set to conduct a full-scale emergency response simulation exercise to assess and enhance the airport's emergency plans and capabilities on Friday, November 10.
Engr. Eusebio Monserate Jr., acting area manager of the Civil Aviation Authority of the Philippines (CAAP-6), explained that the exercise will simulate an aircraft accident on Friday from 2 p.m. to 4 p.m.
The scenario will involve simulating an aircraft crash shortly after takeoff at the designated impact site near the airport in Brgy. Cabugao Sur, Santa Barbara.
Monserate explained that the purpose of the activity is to assess CAAP's readiness for potential emergencies, such as a plane crash, and to improve coordination with external agencies.
Iloilo Airport manager Manuela Luisa Palma outlined that the simulation will include three response aspects: fire suppression, law enforcement, and medical response.
Auxiliary agencies and responders from the towns of Cabatuan, Santa Barbara, Pavia, and San Miguel are expected to participate in the airport's simulation exercise.
The exercise will also involve rescue responders, military and police forces, fire units from Iloilo City, and other relevant government agencies, including the Office of the Civil Defense, Philippine Air Force, Philippine Coast Guard, National Telecommunications Commission, and Department of Health Region VI.
"Starting at 2 o'clock on Friday, may responders pa gid kita from the city. Other agencies from the city will be here to respond so indi sila magpanic when they hear that one kay they will be here in the implementation of the full-scale exercise of the airport," Palma added.
The airport manager mentioned that CAAP-6 had issued a Notice to Airmen a month prior to the scheduled simulation exercise to allow for adequate preparation and flight rescheduling on Friday.
She further reminded passengers with flights scheduled between 2 p.m. to 6 p.m. on Friday to liaise with their respective airline companies for their rescheduled flights.
"Passengers affected by flight changes should coordinate with their airlines in case they haven't been informed, as some flights might be moved to earlier or later than 6 in the evening," she added.
The conduct of a full-scale emergency exercise is a mandatory requirement set by the International Civil Aviation Organization for airport emergency planning, and it is carried out every two years.
In October 2017, a Cebu Pacific aircraft carrying 180 passengers veered off the Iloilo Airport runway, which resulted in a two-day cancellation of flights.