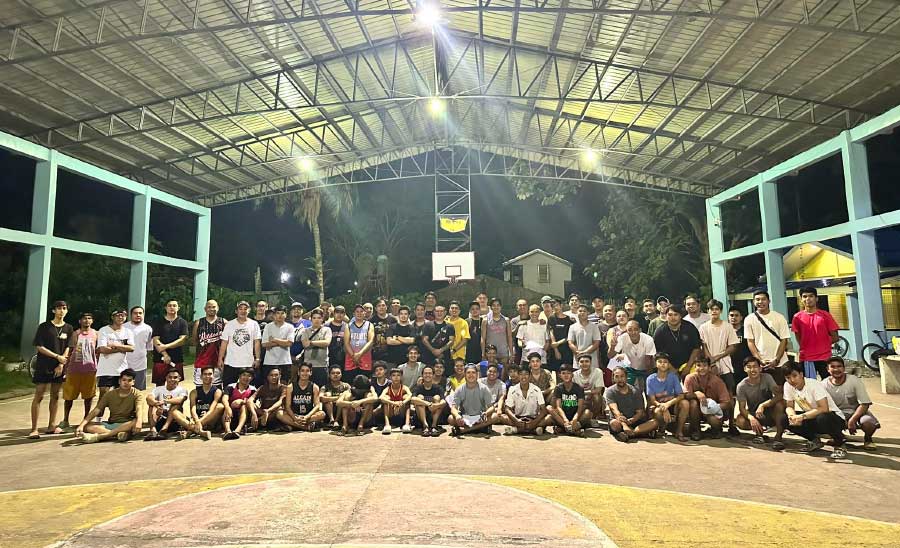 By Leobert Julian A. de la Peña
Another basketball club will be emerging in Iloilo City to provide an avenue for aspiring Ilonggo ballers currently striving to reach their hoops dreams.
Ladies and gentlemen, let us welcome the Alta Tierra Village Basketball Club (ATVBC) to the hoops scene of the City of Love.
With the main purpose of helping the young guns develop the confidence they needed in playing the sport while also building new friendship in the City, the ATVBC will be tipping off on July 15, 2023, to be held in the Alta Tierra Basketball gym.
The ATVBC will be featuring 12 teams in their first-ever conference composed of 12 players per team following a drafting format classification.
Two of the top players per team will be designated as ranked "A" players, seven members will be classified as "B", while the three remaining hoopers in the roster will be falling under the "C" category.
The ATVBC will never be possible without the leadership of the main organizers: Inno Miclat, Dexter Lacanaria, Izrah Hernando, Melvin Cajilig, and the club president, Mr. Ryan Cristobal.
Rising stars worth to be watched in the upcoming ATVBC are Ariel Castillon, Joco Arricivita, Kier Enzo Naaman, Peepo Miclat, Mathew Poli, Shaine Montalbo, Alquin Majesterio, and Ken Chin.
Meanwhile, ATVBC members who already left their mark in Iloilo City are Rush Rubin, Peter Oñate, and Miclat.
The whole ATVBC committee would like to thank its major sponsors: ODM Sportswear, Erp's Bulalohan/JB ABL, Stella, JAYTIE'S SAMGYUP by Robejes Wonders, Wilson, Mighty Mouse, WHAT'S UP, YARRY'S LECHON, Triple A Sole Collection, and Pound for Pound Fitness.
"Everyone can look forward to this league as a medium para ang aton mga kabataan mahatagan platform kag way pra ma unlock ang ila full confidence. Aside from this main goal of ours, the ATVBC also pushes for everyone's development in terms of character, approach in life, behavior, and respect. We can't wait mag start na ini and ma materialize ang dugay na namon gina plano pra sa kamahuyan sang mga taga Alta Tierra kag Iloilo," said one of the main organizers, Mr. Miclat, in an exclusive interview with the Daily Guardian.