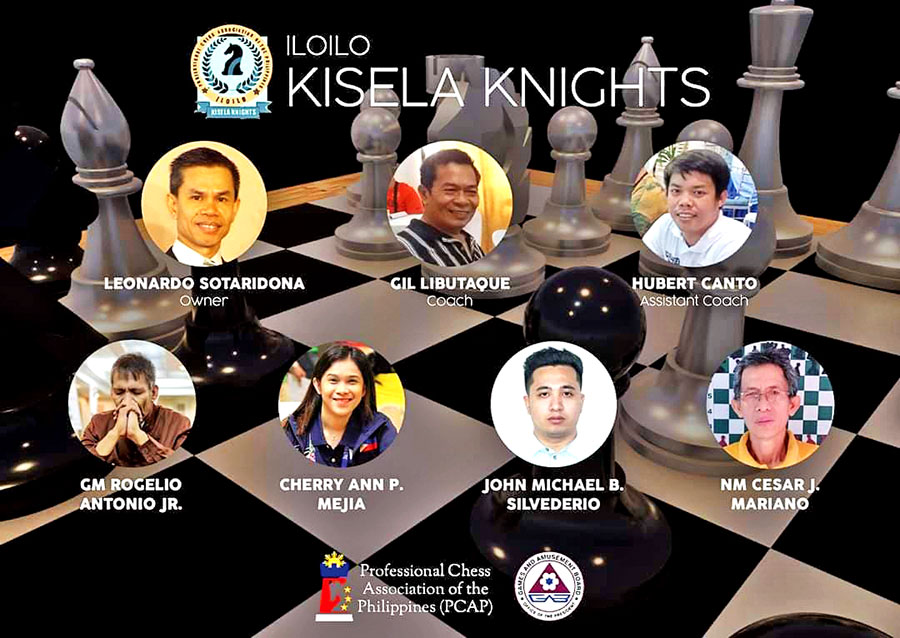 By Leobert Julian A. de la Peña
The Iloilo Kisela Knight cannot be stopped.
After a series of dominant performances against the top teams in the Professional Chess Association of the Philippines (PCAP), the Kisela Knights continued their hot streak and crushed both Surigao and Camarines on Day 16 of the tournament.
One of the most-awaited showdowns of the tournament was between the Kisela Knights and Camarines which did not even go the distance after Iloilo put on a clinic in both the Rapid and Blitz category.
GM Joey Antonio Jr., NM Giovanni Mejia, Karl Viktor Ochoa, and NM John Michael Silvederio led the onslaught and scored an astonishing 7-0 sweep in the Rapid category.
It was a cardiac affair during the Blitz showdown as Camarines was able to hold ground and manage a tie, 3.5-3.5 but things ended in a blink of an eye following Iloilo's savage board sweep in Rapid.
Completing Iloilo's PCAP Day 16 back-to-back win is their crushing victory against another Southern division team the Surigao Fianchetto Checkmates.
The Kisela Knights went straight to business and did not waste time in building an early lead and maintained their composure up to the final board to close the show, 17.5-3.5.
With the win, Iloilo maintained its top spot in the Southern division and racked up its winning streak to 10.