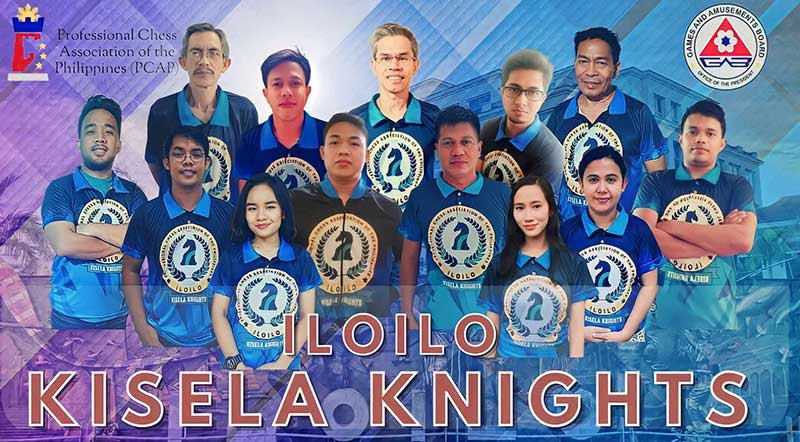 By Leobert Julian A. de la Peña
The Iloilo Kisela Knights are looking for another sweeping match day in the ongoing Professional Chess Association of the Philippines (PCAP) Wesley So Cup second conference.
Iloilo will be preparing for a thrilling back-to-back game schedule against the Camarines Soaring Eagles and the Surigao Fianchetto Checkmates today, November 22, 2023.
Aiming to build up another winning streak after splitting their last couple of games, the Kisela Knights will have to crack their rival squad Camarines first while surviving the challenge from Surigao to complete their goal.
Currently, the Kisela Knights are sitting at the No.2 spot of PCAP's Southern Division behind the Toledo-Xignex Trojans.
Iloilo already amassed a total of 237 points and is 37 points ahead of the Mindoro Tamaraws who initially collected 200.5 points in 21 matches.
Despite Camarines struggling in the ongoing tournament, the Kisela Knights are still giving them the utmost respect due to their winning tradition during the past seasons.
Camarines has been to several successful runs in the past conferences and is still considered as one of the top teams in the current Wesley So Cup.
On the other hand, Surigao is having a decent run in their first 22 games of the season as they clinched Southern Division's no. 5 spot.
If they make one final push, the Fianchetto Checkmates will have a huge chance to enter the PCAP playoffs in the upcoming weeks.
After their matches against Camarines and Surigao, the Kisela Knights will challenge Mindoro and Iriga on November 25, 2023.