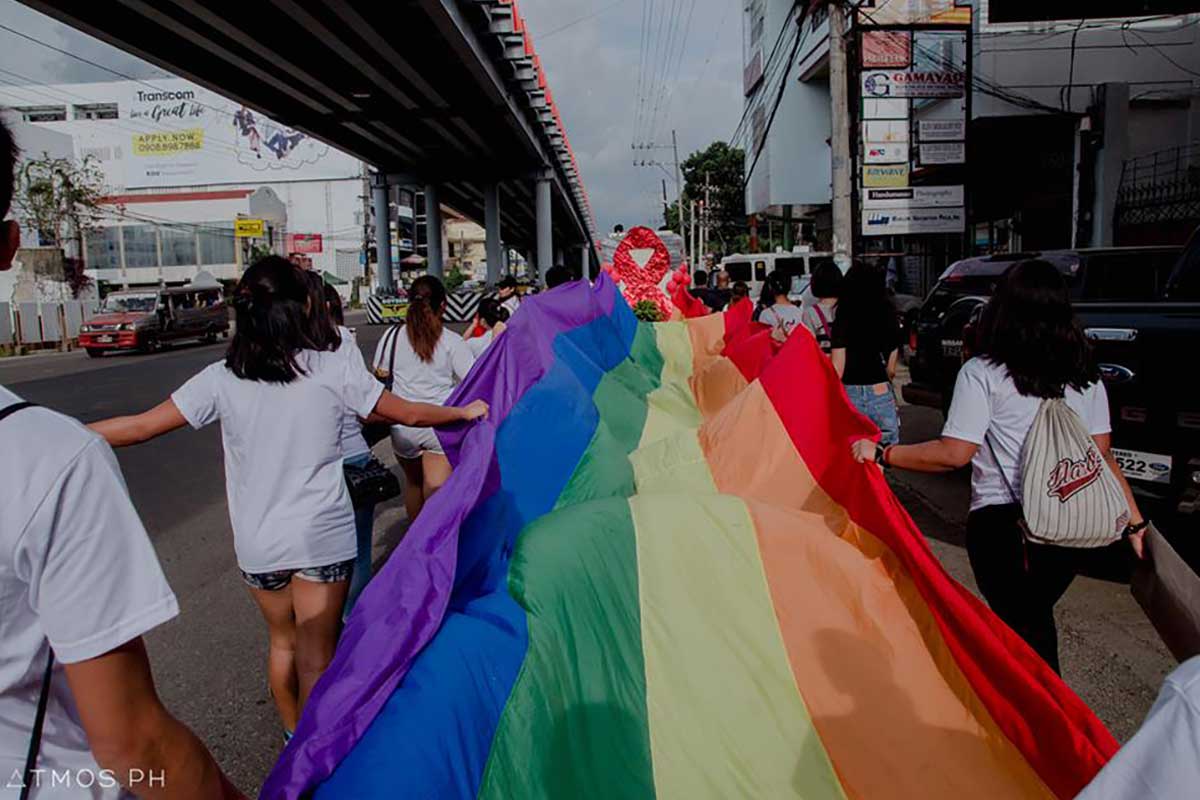 By Rjay Zuriaga Castor
Iloilo City is proving that it is indeed the "City of Love" with the creation of the office dedicated to serving the needs of the LGBTQIA+ (lesbian, gay, bisexual, transgender, queer, intersex, and asexual people collectively) community.
"Sa Iloilo, Batun Kita! Sa Iloilo, Gugma Madaog!" said Reyna Clamor, Director of the Office of the LGBTQIA+ Affairs.
Clamor owed the creation of the office to the individuals who have championed the rights and well-being of the LGBTQ+ community.
"Now, we stand not only as a diverse and vibrant community but as a symbol of progress and acceptance. The Office of the LGBT Affairs, now officially signed as an office, will serve as a safe haven for LGBTQ+ individuals in our city, offering support, guidance, and advocacy," she added.
Clamor, however, emphasized that work is not yet done as she stressed that "establishment of this office is just the beginning of a journey towards a more inclusive and compassionate Iloilo."
Iloilo City Mayor Jerry Treñas affirmed the city's efforts in advocating for the respect and dignity of all individuals through Executive Order (EO) No. 139, signed on October 13.
The EO further emphasized that the creation of the office is seen to bolster and strengthen the policy of Iloilo City for inclusion and diversity,
"There is a need to create an office that will oversee and supervise the affairs of the [LGBTQIA+ community]," it added.
The Office of the LGBTQ+ Affairs will be composed of a head of office, administrative section chief, and safe space section chief.
The head of office is tasked to provide regular monthly reports to the Local Chief Executive, detailing the activities and programs conducted by the office.
Under the administrative section is the conduct of SOGIESC (Sexual Orientation, Gender Identity, and Expression, and Sex Characteristics) Education Caravans and HIV and AIDS Awareness Campaign.
The safe spaces section will focus on facilitating employment opportunities for LGBTQ+ community members, ensure gender justice, and offer support to victims of discrimination and hate crimes.
It will also update the Anti-Discrimination Ordinance of the city to enhance its implementation.
This October, the Iloilo Pride Team, a network of Ilonggo LGBTQIA+ members, has a month-long set of activities to spotlight the beauty and complexity of individuals with diverse SOGIESC.
The activities include art exhibitions, plenary talks on safe sex and SOGIE Equality Bill, drag workshop and performances, and a pride march, among others.