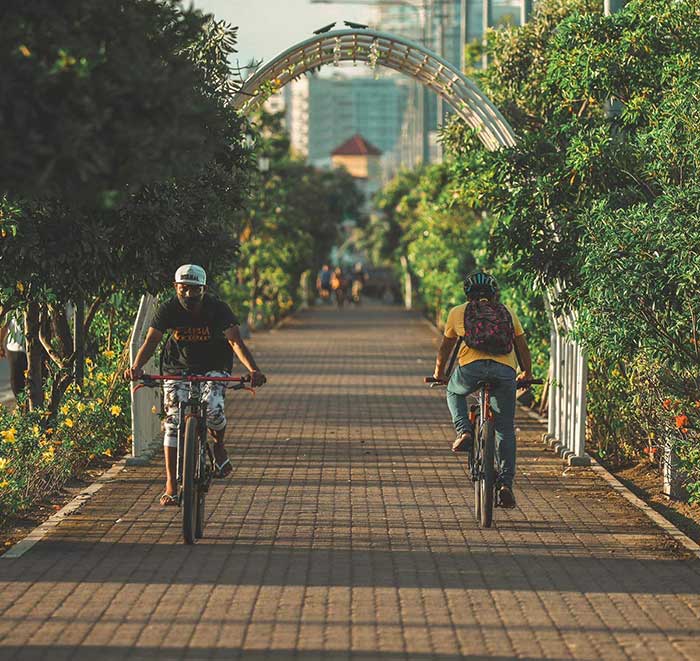 By Rjay Zuriaga Castor
Iloilo City, which positions itself as the "Bike Capital of the Philippines," is set to host the National Bike Day (NBD) Awards and Recognition from November 25 to 26, 2023.
Mayor Jerry Treñas said hosting the event presents an excellent opportunity to promote a sustainable way of life and encourage active transportation to the Ilonggos.
"It is our pride to host the National Bike Day Awards 2023. As Bike Capital of the Philippines and two-time Bike Lanes Gold Awardee, this is a great way to promote sustainable lifestyle and active transportation not only here in Iloilo City but in the whole country," Treñas said in a statement.
On September 18, Treñas issued Executive Order (EO) No. 119 for the creation of an executive committee and its corresponding offices and sections in order to ensure the success of the event.
The committee, composed of various local authorities and stakeholders, will be led by Mayor Treñas, with Vice Mayor Jeffrey P. Ganzon and Iloilo Festivals Foundation, Inc. President Allan Tan serving as co-chairpersons.
Arch. Wilfredo Sy Jr. of the City Architect's Office and Department of Transportation Senior Transportation Development Officer Eldon Joshua Dionisio will sit as NBD Celebration Directors.
The EO also noted that through the event, the city will be able to showcase the multi-awarded bike lanes and facilities, which other local government units may emulate.
"This is also a wonderful opportunity to share best practices and policies that have significantly contributed to the development of cross-sectoral engagements and partnerships," it added.
The NBD celebration will include a Bike Expo, Vintage Bike Exhibit, Band Performances, Criterium Races, Active Mobility Forum, Bike Fashion Show, Food Festival, Night Ride – Food Crawl, Kiddie Fun Race, LGU Awards, and Community Recognition Awards.
DOTr requested Iloilo City to host the NBD in a letter dated August 7, 2023.
Iloilo City earned recognition as a Galing Pook Awardee in 2022 for its I-Bike Program, which promotes the development of a biking culture in the city. It has also been a two-time Gold Awardee for the Most Bicycle-Friendly City by Mobility Awards.
In 2020, former President Rodrigo Duterte declared every 4th Sunday of November as NBD through Presidential Proclamation No. 1052.