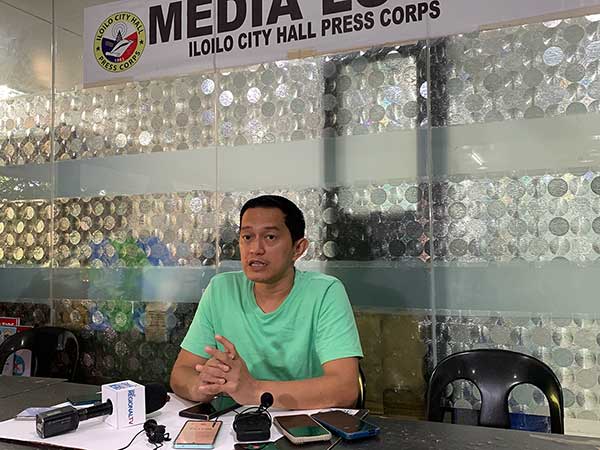 By Rjay Zuriaga Castor
The Public Safety and Transportation Management Office (PSTMO) said that the enhanced Local Public Transport Route Plan (LPTRP) of the city cannot be implemented yet due to the transport signages that are yet to be completed.
"Definitely, within the year indi natun ma implement kay manug holidays na kita and masako na. Ikaduwa, ongoing ang atun nga pagpaubra sang atun nga mga signages," PSTMO head Jeck Conlu said in a press conference on Thursday.
Conlu mentioned that the technical working group (TWG) will utilize the remaining months of 2023 to prepare for the full implementation of the LPTRP sometime in the first quarter of next year.
The TWG is composed of the PSTMO, City Engineer's Office, City Planning and Development Office, and the Department of Public Works and Highways (DPWH).
"Ang bilin nga binulan sang 2023, will be for preparation for full implementation. Most probably [our implementation of the LPTRP will be] early next year — January or February," he explained.
The preparation will include information dissemination, setting loading and unloading bays, and training for jeepney drivers, among other tasks for its seamless implementation next year.
The PSTMO head said jeepney drivers and conductors will receive orientation regarding the designated loading and unloading bays this month.
Conlu said the PSTMO cannot currently determine the exact date or timeline for the implementation of the enhanced route plan.
He explained that they can only mark designated bays as long as the City Engineer's Office's supply of thermoplastic paint lasts.
Though the construction of the bays is in progress in most areas of the City Proper and LPTRP has not been fully implemented, Conlu urged jeepney drivers to follow marked areas.
"While ginahulat natun nga matapos tanan, ang natapos nga mga area, amat-amton na natun nga ipasunod sa ila nga dira na kita ma-unload and load sang pasahero," he said.
To date, the PSTMO has designated 28 loading and unloading zones in the City Proper out of the 850 bay areas identified.
Conlu added that the DPWH will augment the placement of loading and unloading zones on the city's national roads, and their supplies are expected to arrive in the second week of January next year.
Conlu mentioned that there are approximately 2,290 modernized and traditional public utility jeepneys in the city that have been renewed or granted an extension for provisional authority to operate.
"Ang design sang atun LPTRP is 1,782 lang. So, we have enough modernized and traditional jeep nga magbiyahe if in case we will implement the enhanced LPTRP," he said.
Earlier this October, Iloilo City Mayor Jerry Treñas directed the PSTMO to implement the city's LPTRP at "the earliest possible time."
The Land Transportation Franchising and Regulatory Board has approved the city's enhanced LPTRP which has a total of 25 rationalized routes on August 23 this year.