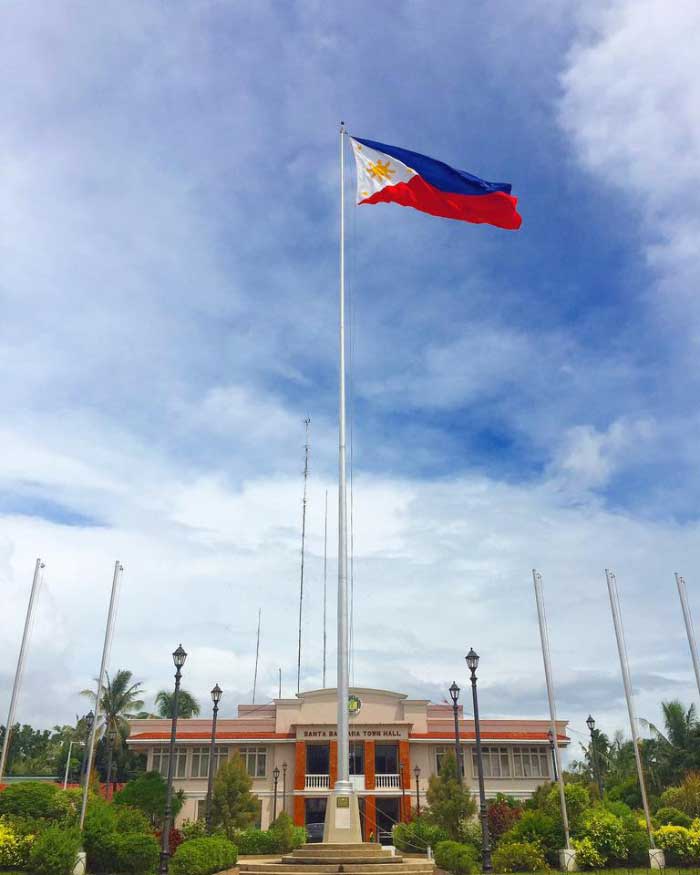 By John Noel Herrera
Today, June 12, 2023, Iloilo province joins the whole nation in commemorating the 125th Philippine Independence Day at the historic Santa Barbara town.
Iloilo Governor Arthur Defensor Jr. said that the provincial government usually celebrates with the Santa Barbara LGU as the town's public plaza is the location of the first raising of the Philippine flag outside Luzon.
"Kita sa province, ang aton nga celebration, we join Santa Barbara because that is a historic event for Santa Barbara and we go there for the celebration," Defensor said.
On Nov. 17, 1898, five months after General Emilio Aguinaldo declared Philippine Independence from Spain in Kawit, Cavite, the Philippine flag was raised in Santa Barbara plaza, which is known as the "Cry of Santa Barbara".
Defensor said that the celebration, which is anchored to the theme "Kalayaan. Kinabukasan. Kasaysayan." traditionally starts with a flag-raising ceremony and wreath-laying at the plaza monument of Ilonggo revolutionary leader General Martin Delgado.
The governor also said that he would take the opportunity to ask the support of local leaders and the public for the provincial government's development program, MoReProGRes Iloilo (Movement for Resurgent, Progressive, Globally Competitive and Resilient Iloilo), which encompasses food security, increased investment and employment opportunities, toursim and climate change resiliency for the province.
"We will invite the whole province sa aton development mantra. MoReProGRes Iloilo is not only about the LGUs, it is not an organization, it's not an alliance, but bilog nga probinsya, tanan kita sina. Amo ina aton pamaagi para mapulihan ang kadalag-an kag kauswagan sang aton probisnsya," Defensor said.
Aside from provincial and municipal officials, police force, civic society organizations, students and teachers, the Santa Barbara LGU said that Department of Energy (DOE) Secretary Raphael P.M. Lotilla will attend the celebration as the guest of honor.
Meanwhile, the Santa Barbara Municipal Police Station (MPS) also deployed personnel to maintain the safety and security of the public during the entire celebration.
Santa Barbara MPS chief Police Major Rey Pabalan said in a radio report that the Iloilo Provincial Police Office, SWAT and Explosive Ordinance Disposal will also provide augmentation if needed.
There is also a temporary road closure in front of the Santa Barbara Parish Church to give way for the celebration, according to Pabalan.