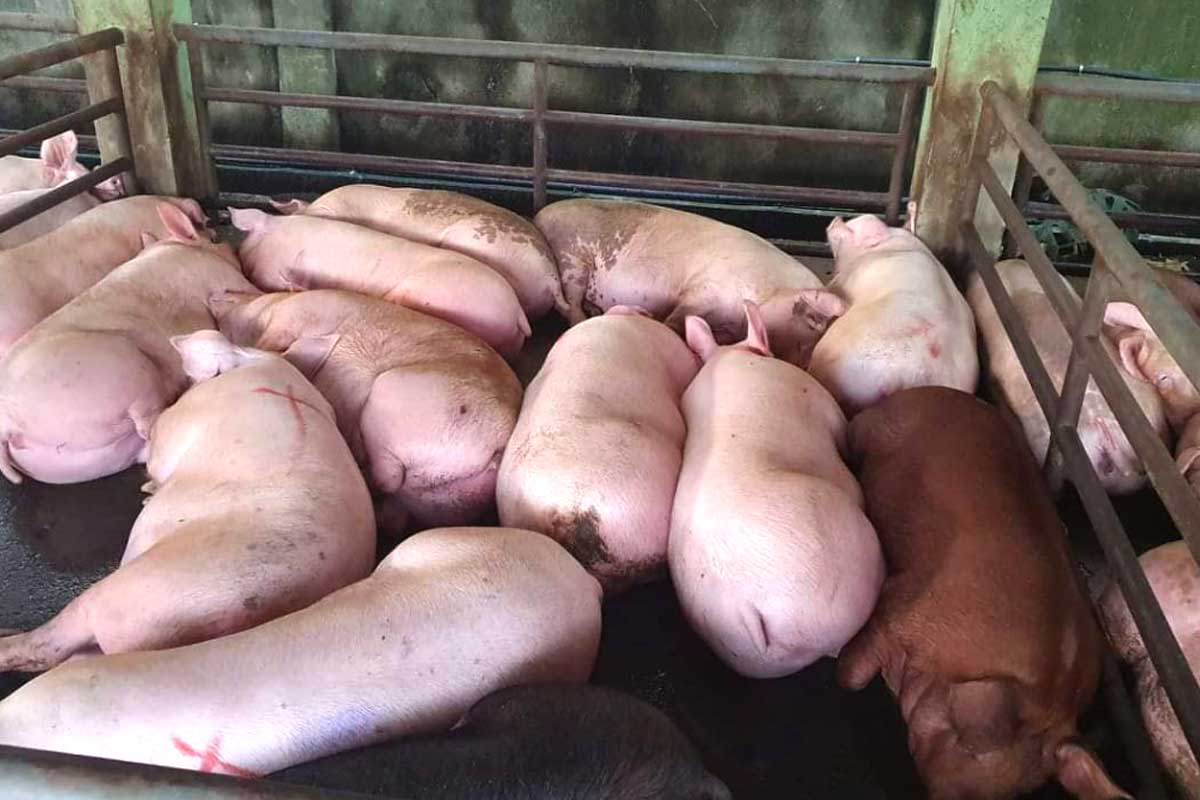 By Rjay Zuriaga Castor
Iloilo Provincial Veterinary Office (PVO) Chief Darel Tabuada said that the province is grappling with a pork inventory shortage, standing at only 33.12 percent sufficiency as the holiday season looms.
"In terms of inventory, we are 33.12 percent sufficient. Buot hambalon may shortage kita. That is why nagdamo na ang atun shipment coming from other areas and also ang mga frozen [products] nga nagsulod diri," Tabuada said in an interview with Radyo Pilipinas-Iloilo on Thursday.
Tabuada reported that before the province recorded its first cases of African swine fever (ASF) in October 2022, the hog inventory stood at 277,421 heads.
However, as of November this week, the hog count has dwindled to 75,478 heads, marking a 72.79 percent decrease or an equivalent of 201,941 heads.
Between January and October this year, a total of 14,914 swine heads have been shipped into the province from Aklan, Antique, Guimaras, Negros Occidental, Negros Oriental, and Oriental Mindoro.
Meanwhile, Tabuada said the provincial government and the Department of Agriculture (DA) is ensuring the declaration of ASF-free status in all the 28 affected towns,
Regarding the repopulation and sentineling program, Tabuada noted that only four local government units have so far submitted their requirements for the ASF status upgrade.
The towns that have complied as of writing are Mina, Batad, Santa Barabara, and San Miguel.
The requirements include the ASF ordinance, farm registry, disease investigation report, and training of a barangay biosecurity officer.
These requirements will then be forwarded to the DA to assess and identify the towns that are eligible for an upgrade from a red zone to a pink zone status.
A red zone or infected zone are towns with confirmed cases of ASF, while a pink zone or buffer zone are towns adjacent to an infected zone that has not reported a case of ASF at a certain period of time.
"Hopefully, at least maka 50 percent lang sang atun nga 28 municipalities affected sang ASF ang makasubmit. Okay na kita sina, at least makastart kita sa atun sentineling program," Tabuada added.
He clarified that the province does not have a pilot town for the sentineling program due to the complexity of containing the virus.
"Medyo maburubudlay siya nga isa lang ka area ang aton i-start. Mas manami na lang nga synchronized," he explained.
Tabuada noted that even if a particular town has been upgraded to a buffer zone or a surveillance category, the province and the DA will prioritize hog farms that meet the sentineling program guidelines.