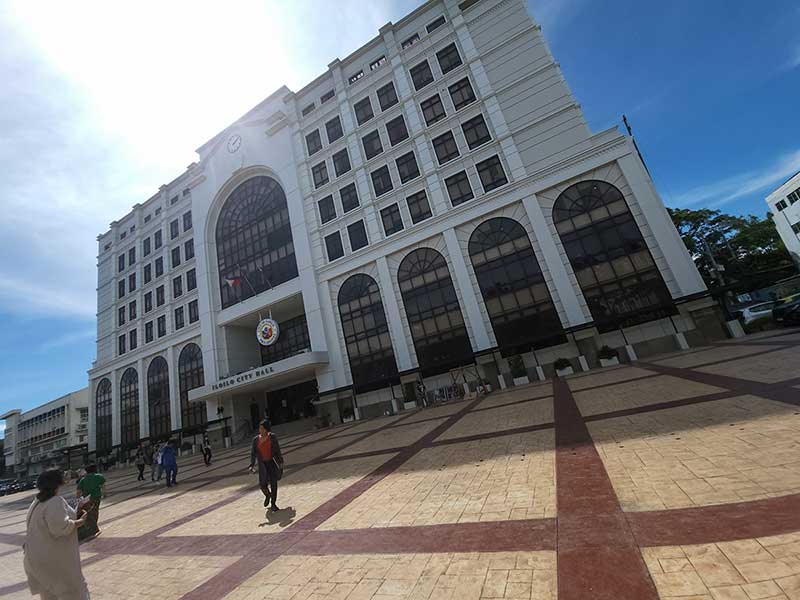 By Rjay Zuriaga Castor
Iloilo City is the leading highly urbanized city (HUC) outside the National Capital Region (NCR) after ranking 4th overall in the country in 2023, trailing only behind Quezon, Pasay, and Manila.
The ranking is based on the Cities and Municipalities Competitiveness Index (CMCI) developed by the National Competitiveness Council through the Regional Competitiveness Committees with the assistance of the United States Agency for International Development.
"Iloilo City is closer to its goal of being in the top 3 highly urbanized cities in the country by 2028. Placing 4th overall in the competitiveness ranking this year, and ahead of other big cities in the NCR, Visayas and Mindanao, is a great feat for us," Iloilo City Mayor Jerry Treñas told Daily Guardian.
Recognizing the award as a testament to the city government and Ilonggos' hard work and dedication, the city mayor added that this also challenges everyone "to move as one to achieve even greater heights for Iloilo City."
It can be recalled that in his State of the City Address in August this year, Treñas envisioned Iloilo City as among the top 3 most competitive HUCs in the country by 2028, which can be achieved through its new "transitional blueprint."
The new transitional blueprint or strategic roadmap of the city is rooted in four core pillars: environmental sustainability, resilient infrastructure, innovative economic development, and responsive and inclusive human development.
The CMCI ranking is based on the cumulative scores across five pillars: Economic Dynamism, Government Efficiency, Infrastructure, Resiliency, and Innovation.
Iloilo City secured an impressive second-place ranking in government efficiency, boasting a remarkable score of 12.7484. This pillar encompasses essential aspects such as social protection, health service capacity, peace and order, school services, and the presence of an investment promotion unit, among others.
The city has also been recognized as one of the top performers in economic dynamism, securing the fourth spot with a score of 7.5667. This pillar takes into account crucial factors like the presence of business and professional organizations, financial deepening, the cost of doing business, cost of living, and employment generation.
It likewise proved its commitment to innovation, ranking fourth in this category with a notable score of 10.3794. The innovation pillar evaluates elements such as internet capability, startup and innovation facilities, ICT planning, adoption of new technologies, and intellectual property registration.
With a score of 13.7901, Iloilo City stands strong at fifth place in the resiliency category. This pillar encompasses indicators such as land use planning, disaster risk reduction planning, the sanitary system, and local risk assessments, among others,
The city was recognized as top 9 in infrastructure after garnering a score of 6.5593. This pillar constitutes the availability of basic utilities, capacity for financial technology and information technology, education, and road networks.
The award was conferred during the Philippine Creative Cities and Municipalities Competitiveness Congress, organized by the Department of Trade and Industry-Competitiveness Bureau on September 28.
Treñas was represented by Velma Lao and Lea Lara of the city's Local Economic Development and Investment Promotion.