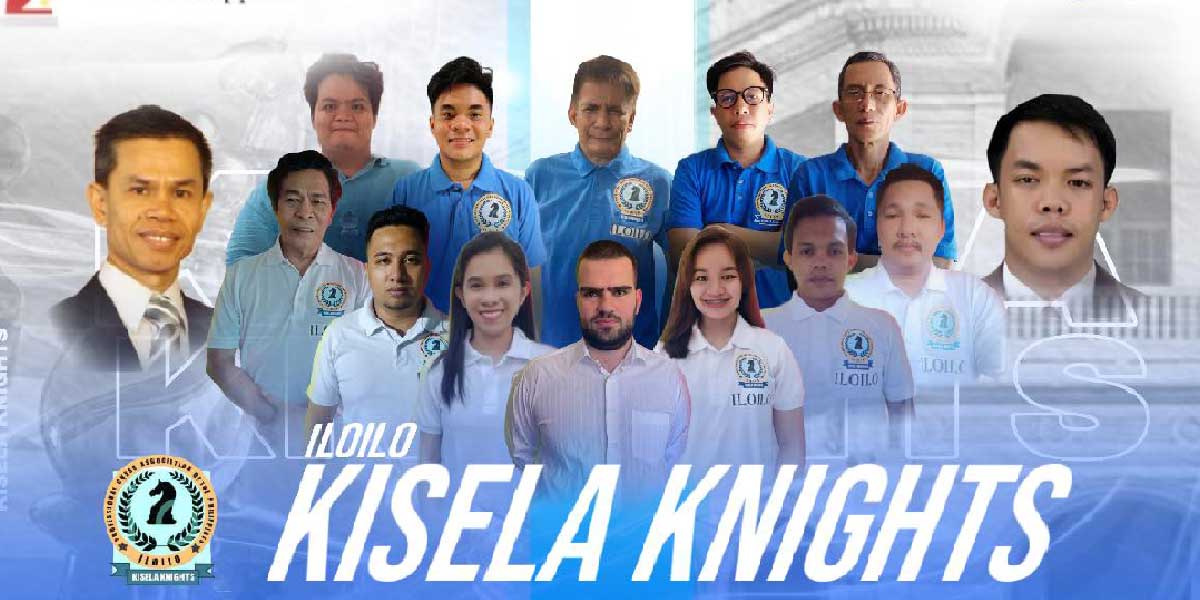 By Leobert Julian A. de la Peña
The Iloilo Kisela Knights were quick to regain their status as "team demolishers" after a 1-1 split result during their last outing against Pasig and Olongapo in the 2022 Professional Chess Association of the Philippines (PCAP) tournament.
Iloilo opened up the PPCAP match night with a dominating victory against the Mindoro Tamaraws, 16-5, and another masterpiece performance against the Manila Indios Bravos, 17.5-3.5.
The Kisela Knights showed no mercy against Mindoro and embarrassed their competition from the get-go with Iloilo immediately grabbing the 6-1 lead in the blitz category.
Mindoro's struggles continued in the last seven playing boards as Iloilo played with the same intensity as they did in the blitz category, notching five wins on their way to a convincing opening win.
The Kisela Knights then picked up where they left off against Manila as they just handed them a crushing defeat in both the blitz and the rapid categories.
NM Fritz Bryan Porras, Karl Viktor Ochoa, and WFM Cherry Ann Mejia led the Iloilo attack in the first seven playing boards, giving the Kisela Knights an early 3-0 lead against Manila.
The Iloilo onslaught didn't stop and continued in the rapid category, limiting the Manila offense to just three points while taking the last six playing boards in their favor.
With the back-to-back wins, Iloilo boosted its points to 322.5 and is still the no.1 team in the Southern division and second overall behind Pasig of the Northern division with 344 points.