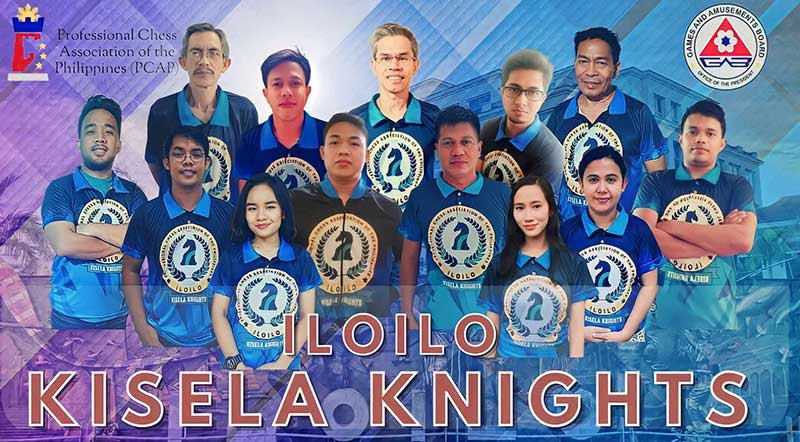 By Leobert Julian A. de la Peña
The Iloilo Kisela Knights immediately opened their Professional Chess Association of the Philippines (PCAP) Wesley So Cup second conference on a high note last September 23, 2023.
Iloilo scored a wire-to-wire victory over the Cebu Niños, 14-7, to enter the PCAP winning column quickly of the Southern Division.
Fresh off a semifinal finish during the last conference, the talented Ilonggo chess athletes are off to another new season and will aim for the ultimate chip once again.
Featuring an import-laced conference to grace the second Wesley So Cup, the Kisela Knights brought in a new reinforcement to help Iloilo move on to the playoffs once again.
The Kisela Knights officially welcomed IM Prin from Thailand as their newest import and also added NM Rolando Andador to their current roster.
NM Andador wasted no time introducing his skills after displaying an impressive debut against Cebu when he clinched a win in the rapid category.
After a 4-3 victory in the blitz, the Kisela Knights banked on a fiery start in the rapid category to pull away from the match.
It was NM Andador who drew first blood in the last seven playing boards followed by consecutive wins from Hubert Canto, Fiona Guirhem, and NM Cesar Mariano.
Despite Cebu scoring back-to-back board wins for a counter, the Kisela Knights officially shut their chances of winning after a last board victory from NM Fritz Bryan Porras.