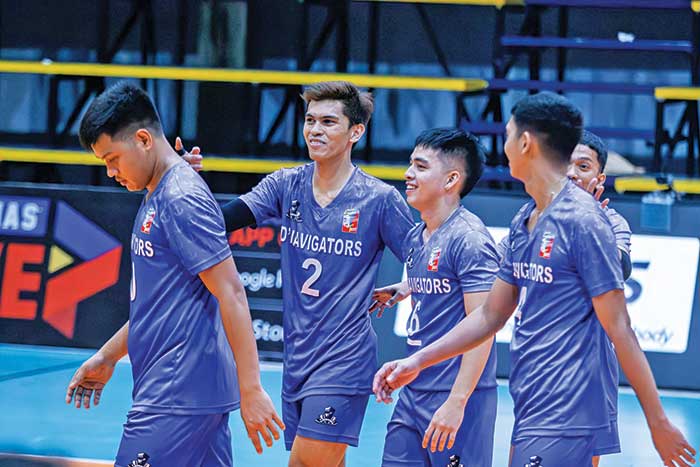 By Leobert Julian A. de la Peña
The Iloilo D'Navigators volleyball squad proved to be too much for the Ateneo-Fudgee Barr, 25-17, 25-15, 25-19, in the ongoing Spikers' Turf Invitational Conference last November 19, 2023, held at the Paco Arena in Manila.
Kyle Villamor had one of his best outings in the country's men's professional volleyball league after leading Iloilo with 13 big points built from 11 successful attacks.
Villamor kicked off Iloilo's waxing-hot opening set as his cross-court kills led the D'Navigators to an early advantage.
Despite Ateneo's patient floor coverage that led to several long rallies, Iloilo still pulled through and used their veteran experience to outwork the youngsters.
As Iloilo picked up their rhythm after the dominant first-set win, their defense also came into the mix that limited Ateneo to just 34 points in two periods.
Giles Torres backstopped Villamor with a timely eruption midway through the second set and wrapped up the win with nine markers.
Ateneo tried to double their effort on the defensive end at the start of the third by deploying a three-big middle blocking front line.
However, Iloilo still found a way to trick their tall front line and schooled them with a variety of drop balls in the third set.
With the victory, the D'Navigators improved to two wins and three losses while Ateneo crashed to one win and three losses.