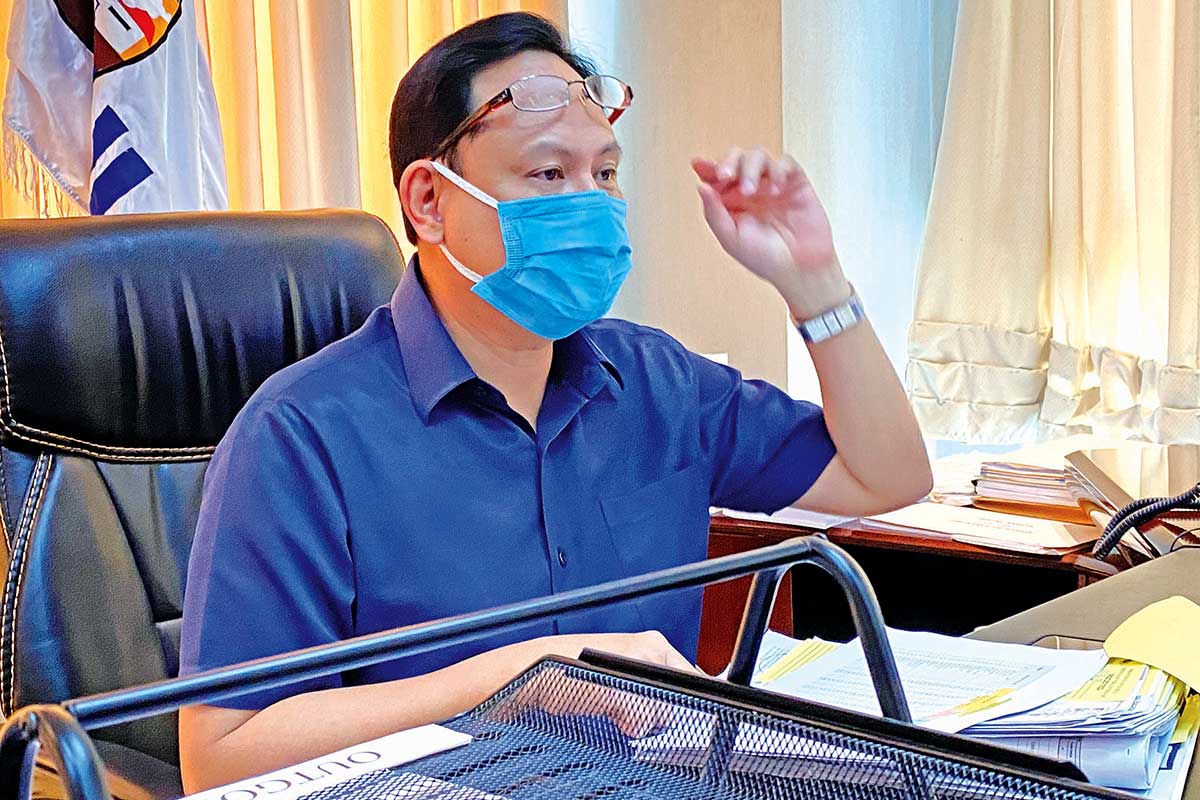 By Joseph B.A. Marzan
The Iloilo provincial government said that it was ready to help ease the possible effects of the Iloilo City government's implementation of the Local Public Transport Route Plan (LPTRP) through some measures that will help affected residents and city-based workers.
Iloilo Governor Arthur Defensor Jr. wrote to Land Transportation Franchising and Regulatory Board-Region 6 (LTFRB-6) chief Richard Osmeña last June 1, 2022 asking the latter to allow 95 Iloilo City-based jeepney units to ferry passengers from the Pavia People's Terminal going to the city.
These include the routes going to Iloilo City Proper via Lopez Jaena Street in Jaro (50 units) and via the Festive Walk Transport Hub (30 units), as well as going to La Paz via Lopez Jaena Street and Commission Civil Street (15 units).
Defensor revealed the plan during his press conference on Thursday, saying the province was ready to respond to a possible concern once the city's LPTRP starts implementation.
He emphasized that this would just be the first batch, and additional units may be requested to extend to other terminals.
"Based on our preparations, there will be additional [jeepney units]. That is why we requested the [LTFRB-6] for [95] units to extend their trips to outside of the city so that they can pick up passengers to bring them to where they have to go," the governor said.
"According to our estimates, it can be managed if what we asked for would be approved and be added that the [city loop jeepneys] can extend to our terminals. On the 1st day, the province will be monitoring the terminals to monitor," he added.
Provincial Planning and Development Office (PPDO) chief Mario Nillos said the number of units requested with the LTFRB is based on pre-pandemic projections and computations as to the number of passengers that get off at the Ungka and Pavia terminals.
"We have projections and computations as to the number of people alighting in Ungka and Pavia terminals. Inasmuch as the Iloilo City government will no longer allow city loop jeepney routes to enter Pavia, we have asked the LTFRB to load at the Pavia terminal," Nillos said.
Starting June 12, the effectivity date of the LPTRP, provincial jeepneys will no longer be able to enter Iloilo City freely, and will only be able to stop at terminals in Mohon (Arevalo), Tagbak (Jaro), and Ungka ITGSI (Jaro).