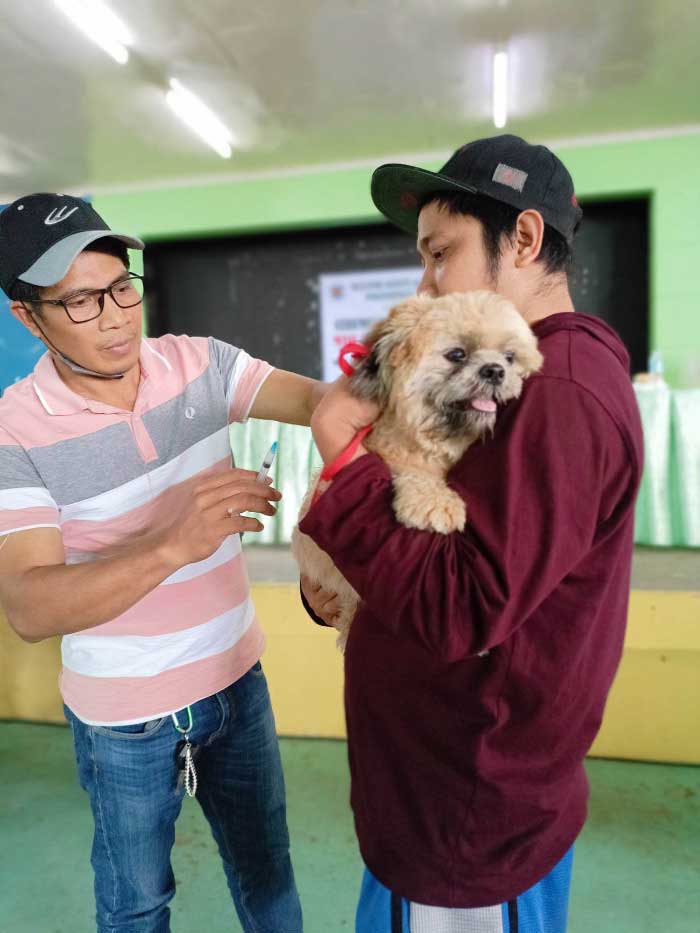 By Rjay Zuriaga Castor
From a previous target set for 2030, the provincial government of Iloilo now aims to declare all 42 towns and one component city of the province rabies-free by 2026.
The provincial government adjusted its target year after reaching a 73.54 percent rate for anti-rabies vaccination or an equivalent of 222,298 dogs inoculated from January to September this year.
In the previous year, the province achieved a 53.06 percent rabies vaccination coverage or a total of 162,575 dogs.
"We will try [to achieve it by 2026], ang improtante sina we have targets. Kung may targets kita, we have focus kung diin kita nga direction makadto," said Darel Tabuada, Provincial Veterinary Office (PVO) chief.
Rabies is a viral disease that affects mammals, including dogs. The rabies virus is typically transmitted through the saliva of an infected animal, often through bites. Dogs are one of the primary vectors for rabies transmission to humans.
Although the goal may seem challenging, Tabuada believes it can be accomplished with the collaboration of pet owners and communities participating in the province's mass vaccination program.
"Sa subong kung lantawon natun, in terms of vaccination tungod sang atun massive nga campaign kag tungod sang atun direksyon nga ini, napataas na natun ang atun vaccination coverage," he added.
The Department of Health and the Department of Agriculture have already declared 27 rabies-free areas in Iloilo since 2013.
To further advance the 2026 goal, the provincial government plans to intensify mass rabies vaccination efforts from February to May next year.
Tabuada also urged local government units (LGUs) to actively implement existing provincial and municipal ordinances on rabies control and maintain an active and functional rabies control committee.
The Provincial Rabies Prevention and Control Committee recently underwent a reorganization to enhance its effectiveness.
Data from the Provincial Epidemiology and Surveillance Unit showed that there were three deaths caused by rabies in the province as of October 14. The fatalities were recorded in the towns of Igbaras, New Lucena, and Carles.
Iloilo Governor Arthur Defensor Jr., who chairs the Provincial Rabies Control Committee, highlighted the significance of eradicating rabies in promoting tourism.
The province recently conducted validations of LGUs with best practices in implementing the national rabies prevention and control program, with the top three LGUs set to be announced in the Health Summit on November 29.
The towns validated are Oton, Pavia, Sta. Barbara, Leganes, Dingle, Dumangas, Banate, Anilao, Ajuy, and Concepcion.