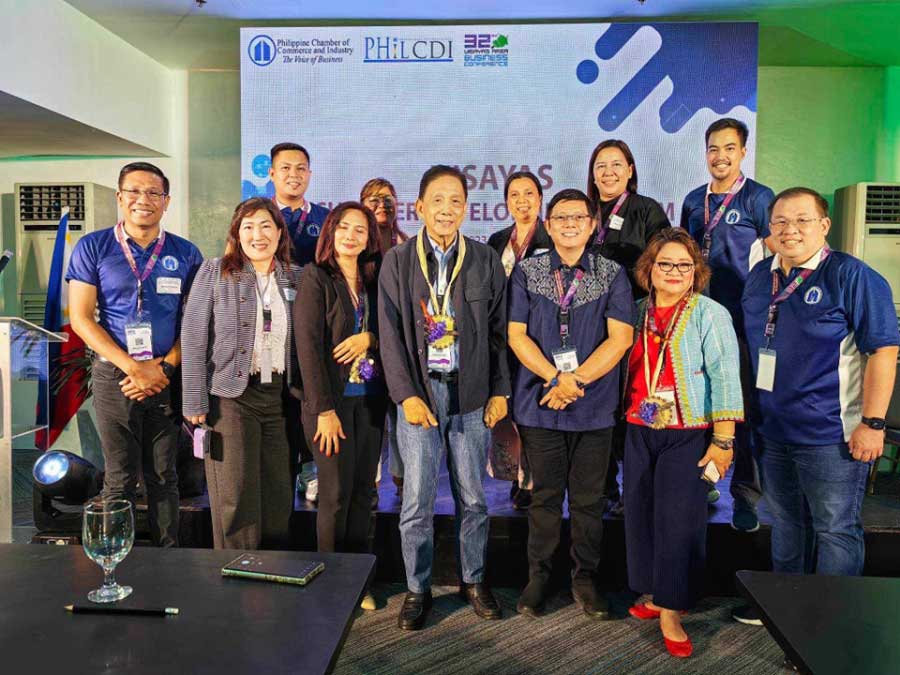 By Rjay Zuriaga Castor 
The Philippine Chamber of Commerce and Industry-Iloilo (PCCI-Iloilo) is set to host the 33rd Visayas Area Business Conference (VABC) in July 2024, the biggest area business conference in Visayas.
PCCI-Iloilo was awarded as the hosting chamber during the 32nd VABC held on July 27 to 28, 2023 in Panglao, Bohol.
Engr. Fulbert Woo, PCCI-Iloilo president, said this will bring opportunities for economic growth, foster trade relations, benchmark best practices, and provide support to businesses in the city and province.
"[It will showcase] Iloilo more and [make] a statement on how Ilonggo hospitality is," he told Daily Guardian.
The 33rd VABC targets around 800 business tycoons, industry champions, thought leaders, public officials, policymakers, and government agencies from all over the Visayas to discuss pressing concerns that affect the industries in the region.
The Visayas comprises Western Visayas (Region 6), Central Visayas (Region 7), and Eastern Visayas (Region 8).
VABC is a satellite convention of the PPCI which aims to provide an avenue for various industries to create better policies within the business sectors, identify effective implementation processes, and magnify the potential of each industry.
Woo believes that strategically leveraging this conference will strengthen Iloilo's  Iloilo's ties with other business communities while making a valuable contribution to the overall economic growth of the Visayas region.
"So far we are now making basic preparations like looking at possible venues and creation of committees that will be taking care and spearheading specific tasks," he added.
Woo said they would like to highlight in the 32nd VABC its PCCI-ILOILO Connect, a pioneering effort that brings together local businesses, local government units, government agencies, and the private sector to foster connections and collaborations.
Iloilo City Mayor Jerry Treñas expressed his full commitment to providing complete support in any capacity necessary to ensure the success of the conference, underscoring the significance of the event for Iloilo and the Visayas region at large.
"I am ready to support in whatever way we can in the said conference so that we can also showcase the many initiatives we have undertaken here with the private sector," he said.