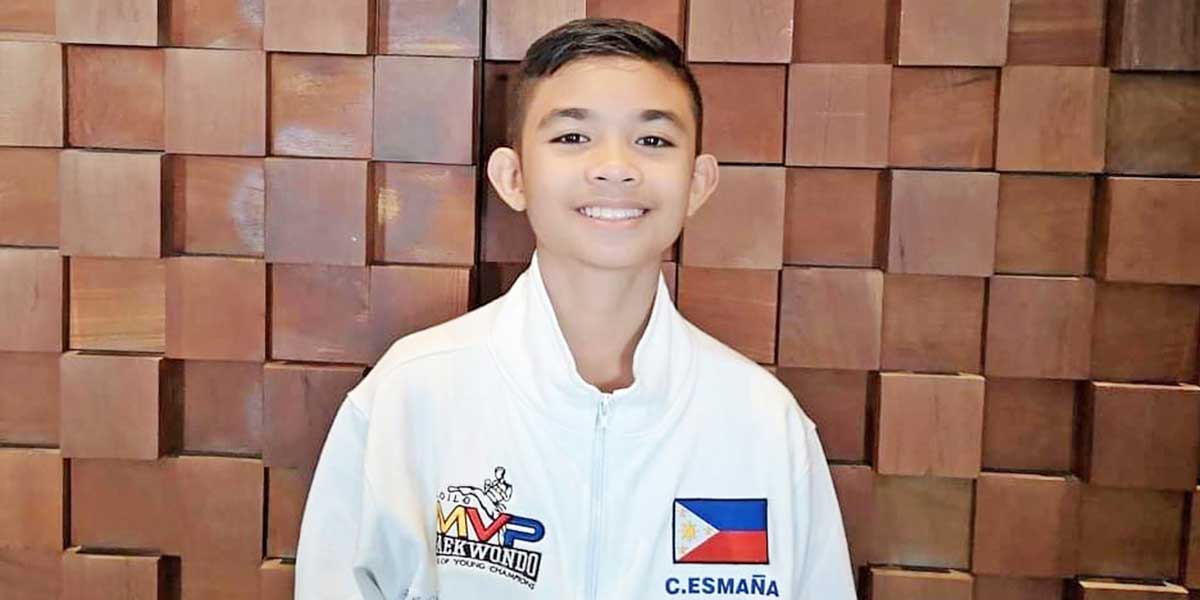 By Leobert Julian A. de la Peña
Ilonggo Cyd Edryc Esmaña is back in the international limelight after clinching the gold medal during the recently concluded 2021 World Taekwondo Asia Poomsae Open.
A product of the well-renowned Mark V. Pinggol (MVP) taekwondo gym mentored by no other than Mr. MVP himself, Esmaña stood out the most and prevailed over the best jins from around the world.
The Ilonggo wonder kid competed in the Online Poomsae tilt as a part of Team Philippines and was the first to deliver the gold medal to the country.
Esmaña scored an impressive 7.680 points and edged the best poomsae jins from Korea, Hong Kong, Thailand, and Myanmar.
No stranger to the world of online poomsae and taekwondo, Esmaña previously represented the Philippines in various international stints where he also had podium finishes.
Meanwhile, Julianna Martha Uy, another Ilongga who is also a member of the Philippine team was able to deliver a bronze medal for PH.
Uy is also under the tutelage and guidance of Mr. Pinggol and has always been a top representative of the prestigious gym in national and international competitions.