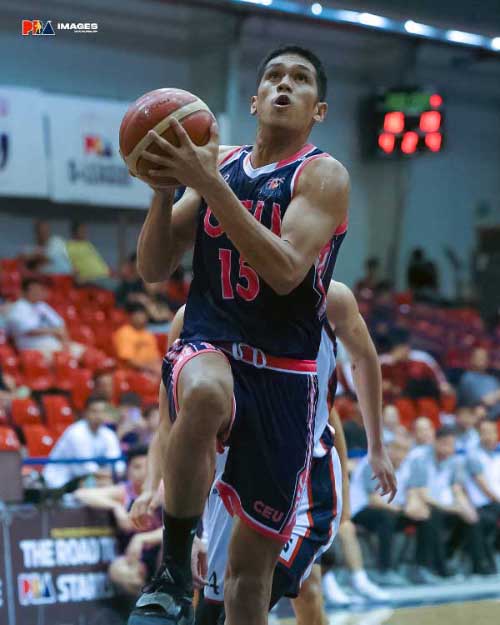 By Leobert Julian A. de la Peña
Two Ilonggo cagers will strengthen the San Beda University Red Lions in its bid for another NCAA men's basketball championship title.
Ronrei Tolentino and Menard Songcuya, two of the most promising young Ilonggo stars, just completed their transfer to the prestigious NCAA school confirmed last August 19, 2023.
Their move to Mendiola was announced by San Beda's head coach Yuri Escueta who is tasked to bring back the Red Lions' glory after facing a current title drought in the NCAA.
Tolentino, a former standout from the Iloilo National High School (INHS), came from the Centro Escolar University (CEU) Scorpions.
The lanky wing scorer turned heads during his performance in the PBA D League and put up several solid performances including a clutch outing against Letran.
Tolentino is expected to fill in the lack of wing shooting for the Red Lions and will be backstopped by fellow Ilonggo scorer John Bryan Sajonia, a product of the Santa Clarita International School in Iloilo.
Meanwhile, Songcuya, will be departing the Far Eastern University (FEU) Tamaraws basketball program to join Tolentino and Sajonia.
Songcuya played in several elite Ilonggo hoops leagues including the Mayor Jerry P. Treñas New Normal Basketball League under the Guimaras Leopards and the Western Visayas Chairman's Cup for team ATOP.
The big man is also a product of the National University (NU) Bullpups program and once teamed up with Ilonggo point guard Gerry Abadiano and Negros' Reyland Torres and Harold Alarcon.
Tolentino and Songcuya will be capping off San Beda's off-season moves after the acquisition of Sajonia, Joe Celzo, Bismarck Lina, and the Calimag brothers.