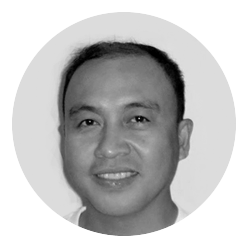 By Alex P. Vidal 
"Toward no crimes have men shown themselves so cold-bloodedly cruel as in punishing differences of belief."—James Russell Lowell
I STILL consider myself "luckier" compared to those members of Asian community murdered in Atlanta on March 17 in another wave of hate crime perpetrated against Asian Americans amid the coronavirus disease 2019 (Covid-19) pandemic.
The massacre in Atlanta occurred five days after a lunatic man verbally abused me on an F train bound for the Coney Island in Brooklyn, New York City at 11 am on March 12 for being "a Chinese."
The bloody carnage in Atlanta happened almost a month after another Filipino-American, Noel Quintana, 61, was slashed across the face from cheek to cheek inside the L subway train while on his way to his job in Manhattan.
It's not safe to be an Asian nowadays while there is still a pandemic. We still need to be extra careful in public and shouldn't lower our guards down.
Quintana, who had been in a confrontation with another man while the two were riding on the train, claimed the emotionally disturbed man was kicking his backpack and when he asked him to stop, the suspect attacked him and fled when the train stopped at First Avenue and 14th Street.
Unlike Quintana, I wasn't harmed but was a little bit frightened visibly.
I didn't react violently and, thank God, I managed to "escape" unscathed physically.
I realized maintaining a calm mind amid difficulties was one way of surviving imminent danger inside public transportation.
The New York Police Department (NYPD) has finally beefed up its presence in Asian-American communities in the wake of an Atlanta shooting spree that targeted Asian massage parlors and left several dead.
Mayor Bill de Blasio labeled the attacks an act of "domestic terrorism" on March 17 and said the victims were murdered "simply because of their ethnicity."
-o0o-
"Beyond education and beyond speaking out, we also need to use the strength of the NYPD to protect our Asian-American communities," de Blasio said.
"There is today a major deployment of NYPD counterterrorism forces in communities around the city."
The suspect in the Atlanta shootings that killed eight people at Atlanta-area spas, Robert Aaron Long, has denied having a racial motive for the attacks and blamed an "addiction to sex."
Long has been charged with eight counts of murder and one count of aggravated assault.
Cherokee County officials announced on March 17 afternoon that Long, 21, has been charged with four counts of murder and one count of assault in the shooting involving three women and two men at Young's Asian Massage.
He has also been charged with murder in Atlanta, where four other women were killed in two separate attacks.
Police said the suspect has confessed to the crime and told officials about a "temptation for him that he wanted to eliminate."
They said it is too early to determine if he'll be charged with a hate crime.
Six women of Asian descent are among the dead, raising suspicions of a hate crime.
Long claimed race did not play a role in his decision to target the businesses, police said, relaying details from questioning the gunman.
Long is believed to have "frequented these places, and he may have been lashing out," Cherokee County Sheriff Frank Reynolds said, after noting that the suspect indicated to investigators that he has a sexual addiction.
-o0o-
The group Stop AAPI Hate said it has received nearly 3,800 reports of what it describes as hate incidents—including verbal harassment and physical assault—since the COVID-19 pandemic began last March.
In the aftermath of the Atlanta-area attacks, officials in cities such as New York and Seattle said they would boost law enforcement's presence in Asian American communities.
On March 17, Asian Americans Advancing Justice-Atlanta issued a statement saying that although details are still emerging, the broader context of racial tension in the U.S. cannot be ignored.
"While anti-Asian violence is woven throughout our nation's history, the Trump administration's relentless scapegoating of Asians for the ongoing COVID-19 pandemic has increased" those incidents, said the advocacy group, which is an affiliate of a national organization.
"We're calling on our allies across communities of color to stand with us in grief and solidarity against racist violence in all its forms," said Stephanie Cho, the Atlanta group's executive director.
(The author, who is now based in New York City, used to be the editor of two dailies in Iloilo)