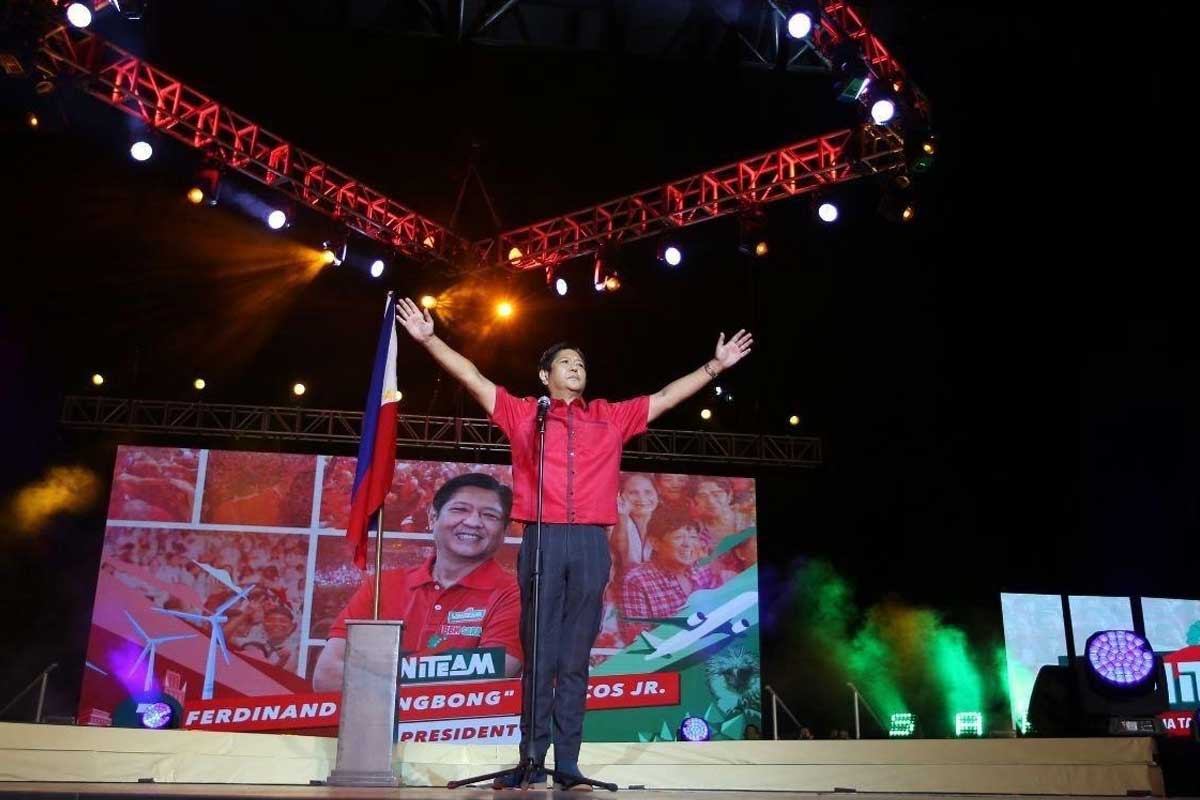 By Francis Allan L. Angelo
The Commission on Elections' First Division dismissed the petitions seeking to disqualify Ferdinand "Bongbong" Marcos Jr., son of the late dictator Ferdinand Sr., from the 2022 presidential race.
The decision clears another roadblock in Marcos Jr.'s bid for the presidency in the May 9 polls.
The consolidated petitions were filed by a group of martial law survivors led by Bonifacio Ilagan, the Akbayan partylist, and a faction of Partido Federal ng Pilipinas led by Abubakar Mangelen
Comelec spokesperson James Jimenez confirmed that the First Division composed of Commissioners Aimee Ferolino and Marlon Casquejo voted to junk the petition for "lack of merit."
The petitions alleged that Marcos is "perpetually ineligible" to run for public office as he was found guilty of failure to file income tax returns and pay income taxes from 1982 to 1985.
The National Internal Revenue Code stipulates that any person convicted of a crime penalized under the tax law will be "perpetually disqualified from holding any public office, to vote and to participate in any election."
But Jimenez said the petitioner can still appeal the decision as it is still not final.
"The bottomline is, whatever the decision of the division is, it would be safe to not assume that it is final," he added.
If the petition for disqualification is granted with finality, Marcos can be substituted by another candidate, provided that he or she has the same surname.
Interestingly, the case was decided a week after its then presiding officer, former Commissioner Rowena Guanzon, retired from Comelec.
Guanzon said she voted to disqualify Marcos and even released her opinion to the public. She also claimed that a senator was trying to influence Ferolino who was the ponencia of the decision.
Ferolino denied Guanzon's allegations.
The Comelec Second Division earlier dismissed a petition seeking to cancel Marcos' candidacy for president.
The poll body also junked two other petitions which sought to declare Marcos as a nuisance candidate and to cancel his certificate of candidacy alleging that he was only an impostor.
Only one petition seeking to disqualify Marcos is pending before the poll body, which was filed by a group of Ilocanos which also cited his conviction on his tax cases.