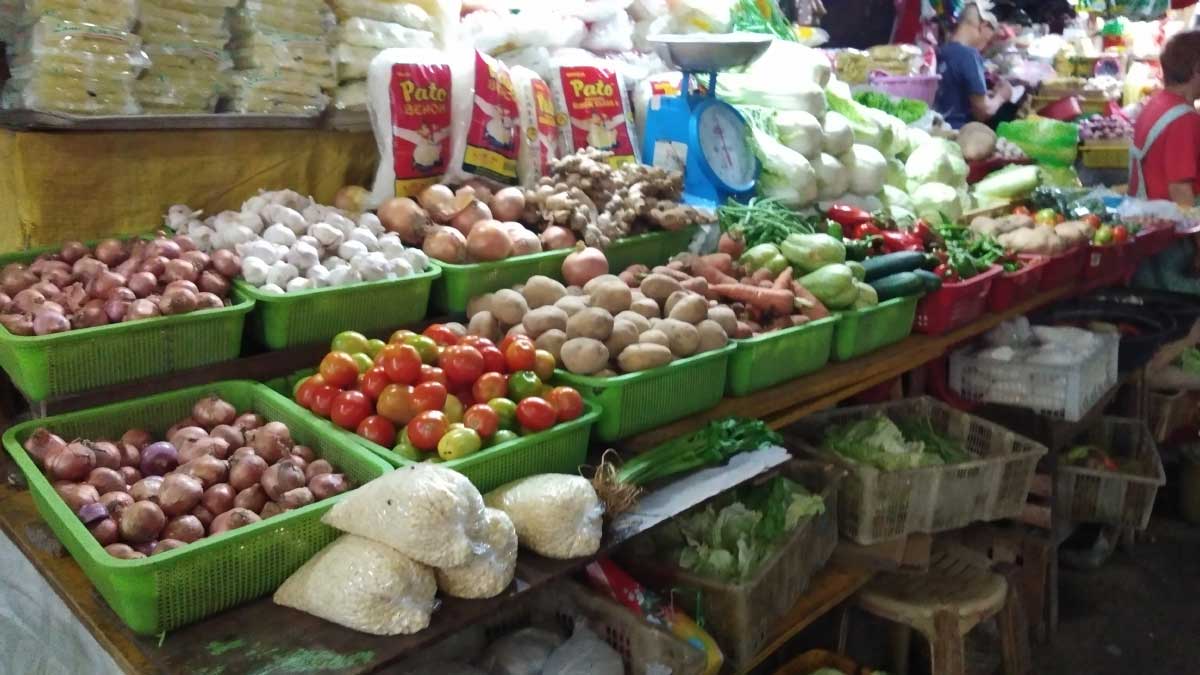 Headline inflation continued to slow down for the fourth consecutive month in May 2023 to 6.1 percent from the 6.6 percent in April. The May inflation rate is within the Bangko Sentral ng Pilipinas (BSP)'s forecast range of 5.8 to 6.6 percent and equal to private analysts' median estimate of 6.1 percent.
"This development marks the government's sustained progress in its fight against inflation. We are on track to manage inflation to within target range sometime in the fourth quarter of this year, if not earlier, and near the midpoint of the 2 to 4 percent target by next year," Finance Secretary and Economic Development Group (EDG) chair Benjamin E. Diokno said.
This sustained downtrend was primarily due to the lower contribution of Transport, followed by Food and non-alcoholic beverages, and Housing, water, electricity, gas, and other fuels to overall inflation.
The year-to-date (YTD) inflation was recorded at 7.5 percent, higher than the Development Budget Coordination Committee (DBCC)'s assumption of 5.0 to 7.0 percent for full year 2023.
Seasonally adjusted month-on-month (MoM) inflation increased to 0.3 percent in May 2023, from a zero percent monthly rate in the previous month.
The main contributors to headline inflation for the month of May are Food and non-alcoholic beverages contributing 2.8 percentage points (ppt); Housing, water, electricity, gas and other fuels (1.4 ppt); and Restaurants and accommodation services (0.8 ppt).
Food inflation continued to decelerate to 7.5 percent from 8.0 percent in the previous month, but still remains to have the largest contribution of 2.60 percentage points (ppt). The main contributors are vegetables (0.35 ppt), milk and other dairy products (0.35 ppt), flour (0.34 ppt), and sugar (0.33 ppt).
Meanwhile, top contributors to the non-food inflation are food and beverage serving services (0.78 ppt), actual rentals (0.73 ppt), passenger transport services (0.56 ppt), and electricity (0.48 ppt).
Core inflation, which excludes selected volatile food and energy items, slowed down to 7.7 percent in May 2023 from 7.9 percent in April, indicating tapering price pressures. This brings the average core inflation for the first five months of the year to 7.8 percent.
Inflation in all regions decelerated but continued to exceed the BSP's target of 2 to 4 percent, except for Cordillera Administrative Region (CAR), which posted the lowest inflation at 3.9 percent.
"It is also encouraging to see that inflation has gone down in all regions. The government is committed to identifying bottlenecks in the country's supply chain and improving the distribution of commodities down to the localities," Secretary Diokno added.
Regions with the highest inflation rate were MIMAROPA Region (7.2 percent), Western Visayas (7.1 percent), and Central Luzon (6.7 percent). Inflation in Metro Manila slowed down to 6.5 percent from 7.1 percent in April.
To sustain this downward trajectory in the near term, the government is intensifying its implementation of programs to help boost production and enhance agricultural productivity, reduce restrictions, ensure the timely importation of commodities with a supply deficit, and improve the KADIWA program to connect consumers with producers directly.
The National Economic and Development Authority (NEDA) reassures the public that a coordinated and pro-active monitoring  system is in place to keep food and energy prices within the target range.
"We are confident that we can achieve the government's inflation target this year as we work closely with concerned government agencies in monitoring the primary drivers of inflation," said NEDA Secretary Arsenio M. Balisacan.
The government is also undertaking measures to mitigate the potential risks of the forthcoming El Niño on food and water security, following the policy responses identified during the EDG's first principals-level meeting last May 17, 2023.
President Ferdinand Marcos, Jr. signed Executive Order No. 28, series of 2023, reorganizing and renaming the Economic Development Cluster (EDC) to the EDG, and creating the Inter-agency Committee on Inflation and Market Outlook (IAC-IMO) on May 26, 2023.
The IAC-IMO serves as an advisory body to the EDG on measures that will keep inflation, particularly on food and energy, within the government's target range. The committee is chaired by the National Economic and Development Authority (NEDA) Secretary and co-chaired by the Department of Finance (DOF), while the Department of Budget and Management (DBM) serves as the Vice-Chairperson.
The IAC-IMO sub-committee tasked to tackle food inflation is chaired by NEDA, while the sub-committee on non-food inflation is chaired by the DOF.
In line with the IAC-IMO's measures to mitigate non-food inflation, the DBM recently approved on May 16, 2023, the release of Special Allotment Release Orders (SARO) amounting to around PHP7.7 billion to cover the extended two-month period for some 7.6 million beneficiary households of the Targeted Cash Transfer (TCT) Program of the Department of Social Welfare and Development (DSWD).
"The government will continue its fight against inflation to maintain macroeconomic stability, safeguard the purchasing power of the Filipino people, and ensure that Filipinos are protected from adverse global price shocks," Secretary Diokno said.
Balisacan added that the committee is keeping tabs not only of current trends and data on local and international prices but also the level of domestic production, import arrivals, climate outlook, and other relevant supply and demand information for key commodities.
"As the risks to the inflation outlook lean towards the upside due to potential increases in transport fares, wage adjustments, higher electricity rates, and domestic prices of key food items resulting from the impact of El Niño, the government is working to implement the necessary interventions as we aim to keep prices low and stable for Filipino consumers," said Balisacan.
For short-term measures, he stated that there is a need to fill local supply gaps through timely importation, ensure sufficient rice buffers during El Niño, and strengthen biosecurity.
To mitigate the impact of El Niño on food security, Balisacan recommends ensuring an adequate supply of agricultural inputs, prepositioning pumps, promoting early planting in areas likely to experience water deficit in the coming months, and maximizing production in non-threatened areas.
"With accurate data at hand, we can anticipate possible food and energy shortages and provide timely recommendations to prevent increases in commodity prices. This will ensure food and energy security and safeguard the purchasing power of Filipino families, especially the poor and vulnerable," added Balisacan.
On the fiscal side, the government will continue to exercise fiscal discipline through the Medium-Term Fiscal Framework (MTFF), which aims to promote fiscal sustainability and reduce the fiscal deficit, while enabling economic growth.
In the first four months of 2023, the National Government (NG) deficit decreased by 34.6 percent to PHP204.1 billion. This is PHP107.8 billion less than the budget gap incurred during the same period in 2022. The NG incurred a lower-than-program deficit in the first quarter of 2023 and a higher surplus in April this year.