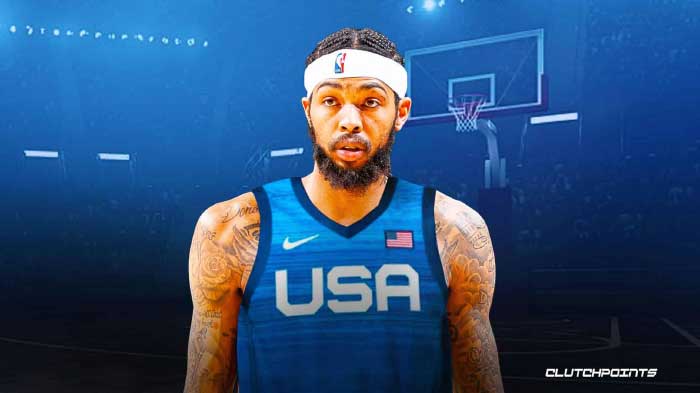 By Leobert Julian A. de la Peña
The Team USA basketball program just kicked off its initial preparations for the upcoming FIBA World Cup tournament after getting the commitment of the NBA's several young stars.
With only two months left to prepare, Team USA has already hand-picked the list of their players and will be led by Brandon Ingram, Jalen Brunson, and Tyrese Haliburton.
Veteran sports insider Shams Charania of The Athletic revealed Brunson and Haliburton's commitment to Team USA last June 5, 2023, while Ingram's addition was confirmed last June 6, 2023.
Brunson, one of the most underrated offensive stars in the NBA right now, is coming off a stellar debut with the New York Knicks after getting shipped by the Dallas Mavericks last off-season.
The crafty point guard immediately earned the respect of the New York fan base and led them to an Eastern Conference semifinal appearance but failed to advance after losing against Jimmy Butler and the Miami Heat.
Meanwhile, Haliburton, a lottery draft pick by the Sacramento Kings during the 2020 NBA Draft, blossomed into a floor general and is now the franchise player of the Indiana Pacers.
Haliburton's numbers skyrocketed when he got to the Pacers and is now a double-double machine, averaging 20.7 points and 10.4 assists per game in the 2022-2023 regular season.
Team USA will also be getting the services of Ingram, a lengthy scorer who can post up and shoot from the perimeter and the three-point line.
Ingram became the main gunner of the New Orleans Pelicans when former no. 1 pick Zion Williamson went down again during the mid-season.
Most analysts compare him to Kevin Durant, a player who can handle and score the leather gifted by an enormous height and reach advantage.
Charania added that Los Angeles Lakers' Austin Reaves, Minnesota Timberwolves' Anthony Edwards, Milwaukee Bucks' Bobby Portis, Brooklyn Nets' Mikal Bridges, and Jaren Jackson Jr. of the Memphis Grizzlies also committed to Team USA.
The FIBA World Cup will be starting on August 25, 2023, and will be hosted by the Philippines, Japan, and Indonesia.