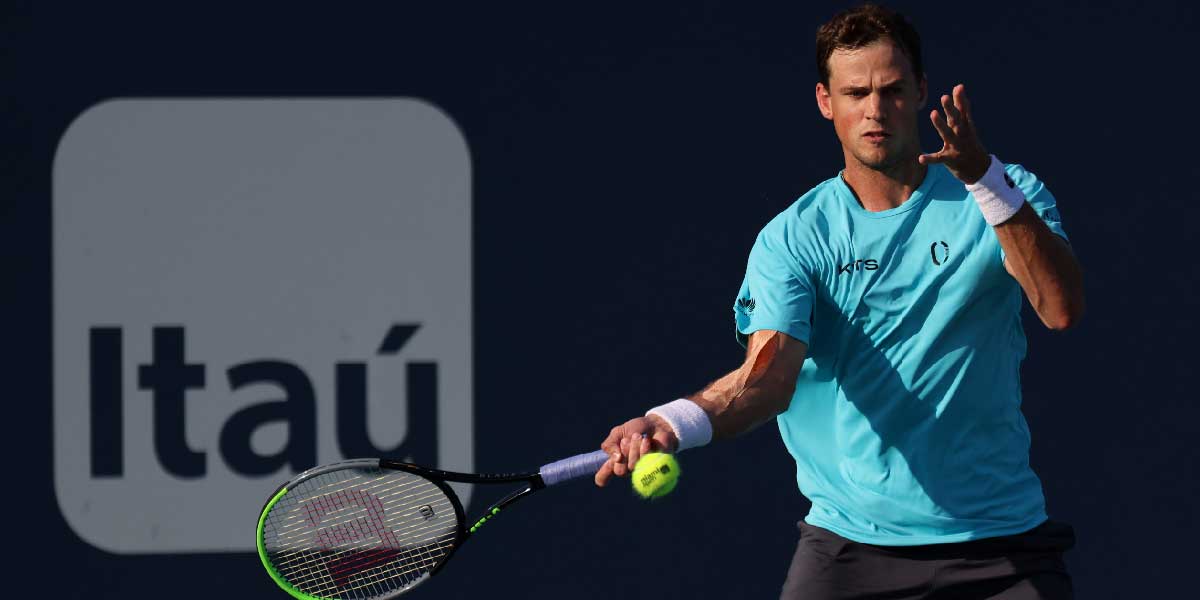 By Leobert Julian A. de la Peña
Vasek Pospisil exhibited one of the worst on-court behaviors during the 2021 Miami Open after losing his cool in his match against American Mackenzie McDonald.
The hot-headed Canadian first fired a wild return off a McDonald service that left the ball swinging through the air out of the playing court.
Next, Pospisil angrily broke his racket and was issued a warning for racket abuse by umpire Arnaud Gabas that also caused a delay of the game.
Pospisil was further issued a code violation for verbal abuse resulting in a point penalty and ending the set 6-3 in favour of McDonald.
When asked by the umpire why he was so agitated, Pospisil went into an explosive rant against ATP Chairman Andrea Gaudenzi.
"What's happening today? An hour and half yesterday, the chair of the ATP [expletive] screaming at me in a player meeting, for trying to unite the players," Pospisil said.
"For an hour and a half. The leader of the ATP. Get him out here. Why am I supporting this?" Pospisil continued as he talked to the umpire.