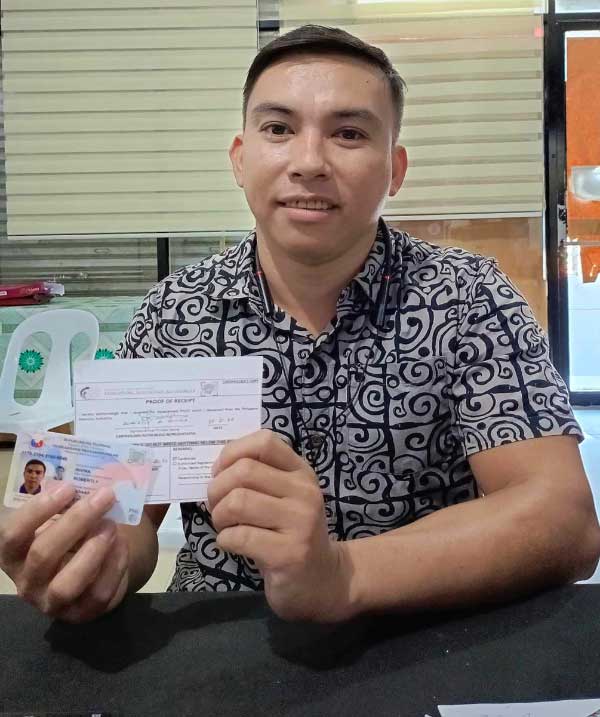 KALIBO, Aklan – Requests for the replacement of damaged or defective PhilID card is now being accepted at the Fixed Registration Center (FRC) of the Philippine Statistics Authority Aklan.
A PhilID is considered damaged or defective if the plastic cover has been peeled off, the photo is hazy or does not match the cardholder, or it has been washed out that caused some entries to be erased.
According to Engr. Antonet B. Catubuan, Chief Statistical Specialist, the replacement of damaged or defective PhilID is the proactive measures of the agency to ensure the usability and acceptability of the national ID as a valid proof of identify in all transactions.
"The request for replacement of damaged national ID is free of charge and would take about a month before it arrives from Central Office," Catubuan said.
Damaged and/or defective PhilIDs that are qualified for replacement for now are those that do not require updating of cardholder's demographic and biometric information.
"Correction of misspelled name or missing second name, erroneous sex or date of birth, change of marital status and the like are not yet being accepted at this time but it will be implemented soon to address these concerns," Catubuan clarified.
As of July 31, the PSA-Aklan has received about 35 requests for replacement and five of these were already released to cardholders.
Meanwhile, the PSA continues to register those who have not yet registered in the PhilSys through mobile and fixed registration procedure.
As of August 5, there are 496, 312 persons five years old and over in Aklan that were registered in PhilSys which constitute about 80.64% of the total population of the province.