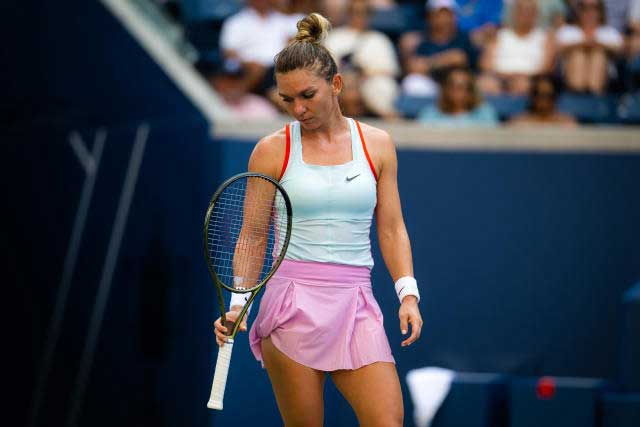 By Leobert Julian A. de la Peña
Former Women's Tennis Association (WTA) no. 1 ranked female player Simona Halep will be facing a four-year ban from professional activity due to doping violations.
The development was confirmed last September 12, 2023, after the International Tennis Integrity Agency (ITIA) announced the final verdict on Halep.
Last May 20, 2023, the ITIA already had initial findings that Halep tested positive for a banned substance.
The two-time Grand Slam world champion was also banned from the sport last year after she was detected for an anti-anemia medication, Roxadustat.
Roxadustat is a HIF inhibitor that increases endogenous production of erythropoietin and stimulates the production of hemoglobin and red blood cells.
Halep tested positive for the said substance last August 2022 and was only given several months of banishment from any professional tennis tournaments.
This year, the ITIA revealed that Halep had irregularities in her biological passport, a needed procedure to be done to test the player's blood.
The ITIA then followed up that her biological passport had the presence of another banned substance and was subject to tons of violations from the organizing body.
According to the ITIA, Halep and her team are planning to appeal the ruling if they prove that the findings don't match the true lab results.
Halep was quick to reply to ITIA's initial punishment four months ago, explaining that the samples used were contaminated.
"Now that we have clearly established that I have been victim of contamination, they came up with a so-called not normal evolution of my blood. Three world renowned experts that have studied my blood tests have been extremely clear that my blood is totally normal," Halep wrote in her statement.
Halep was one of the most dominant female tennis stars during her heydays and was a two-time Grand Slam queen when she won the 2018 French Open and the 2019 Wimbledon Championships.