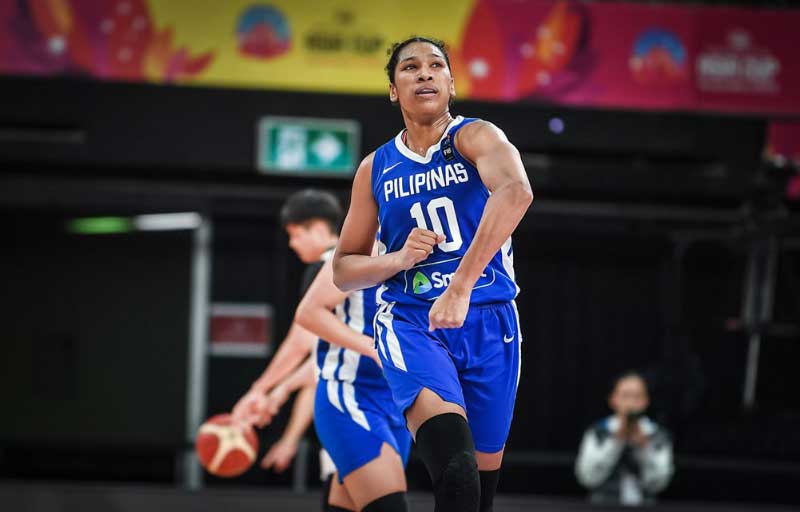 By Leobert Julian A. de la Peña
Filipina basketball superstar Jack Animam isn't done making history.
After becoming the first Filipina to play as an Asian import in Serbia and France, the national team's superstar center unfolded another chapter in her storied pro career when she signed with the Wuhan Shengfan basketball club in the Women's Chinese Basketball Association.
The development was confirmed last August 1, 2023, after Wuhan proudly announced Animam's arrival in their franchise.
Animam once again took the international hoops scene by storm last month when the PHL women's national squad made waves during the FIBA Asia Cup leg.
Despite coming back from an anterior cruciate ligament (ACL) injury, Animam was able to put up dominant stats and is still the team's heart and soul during the week-long FIBA tournament.
Animam first rendered her services as an Asian import in Serbia two years ago when she signed a contract with the basketball club Radnicki Kragujevac.
After her season in Serbia was done, the product of the National University (NU) Lady Bulldogs flew to France to play for the Toulouse Metropole Basket participating in the Ligue Feminine de Basketball (LFB).
As of now, her contract's specific terms and conditions including the minimum number of eligible playing years are yet to be announced.
Animam quickly became a star in Serbia in just three games, averaging a near triple-double against the best of the best centers in Central Europe.
Scouts instantly noticed her signature offensive skills despite her size and became one of the most reliable scorers for Radnicki Kragujevac.
In her very first game, Animam was her dominant self after finishing with 20 points and 14 rebounds against Serbian powerhouse team ZKK Proleter 023 while also clinching the stunning 78-77 victory.
In the next game, Animam was still unstoppable and shot the lights out with 29 points and 12 rebounds but eventually lost at the hands of defending champions ZKK Crvena Zvezda.
Animam proved to be a worthy Asian import in Serbia after averaging 20 points and 14.3 rebounds and was the main gunner for Radnicki.