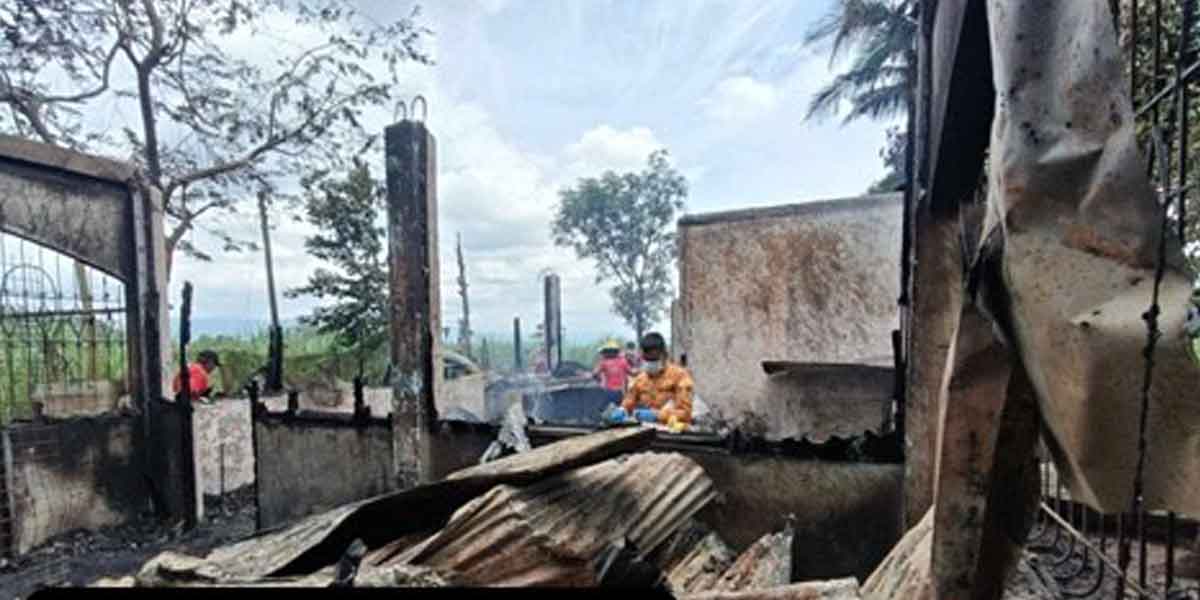 By Glazyl Y. Masculino
BACOLOD City – An 80-year-old Japanese national died after a fire razed their house at Purok Lumboy, Barangay Tabugon, Kabankalan City, Negros Occidental last Tuesday.
Fire Officer 3 John Direck Villaruz, chief investigator of Kabankalan City Fire Station, identified the victim as Gaiji Fukuda.
Villaruz said the victim was trapped as he was sleeping in his bedroom when the fire broke out around 9:20 a.m.
Villaruz said the victim's wife left her husband to check their sugarcane harvest when she learned about the incident.
"Usually abi kuno gapanglock gid na sila balay kay amo na naangdan ka biktima," he added.
Villaruz said that some neighbors and sugar workers tried to rescue the victim, but they could not enter the house because the fire was already big.
The Bureau of Fire Protection (BFP) declared fire out after almost two hours.
Villaruz said the victim's house which is made of concrete and light materials, is far from the fire station as it is situated in the upland part of the village.
The victim was taken to Lorenzo D. Zayco District Hospital but was declared dead.
Villaruz said that no other houses were affected in the incident, which left an estimated P117,000 worth of damage.
Arson investigators have yet to determine the cause of fire.
Villaruz said that there was no foul play in the incident, but the wife just wanted to subject the victim to an autopsy to determine the cause of his death.