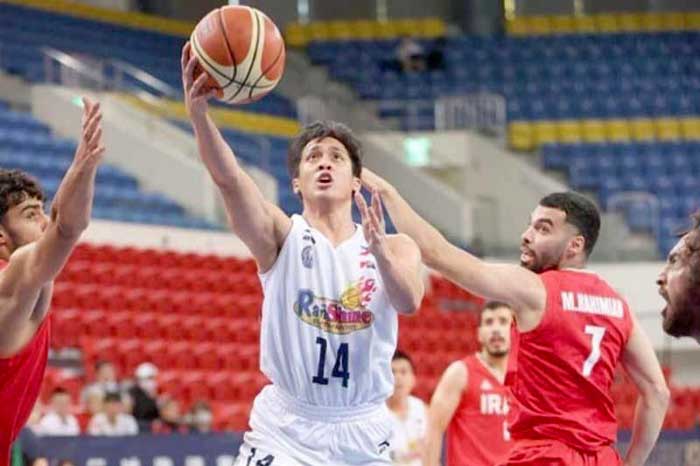 By Leobert Julian A. de la Peña
The Rain or Shine Elastopainters failed to sustain their momentum from their double overtime win against Iran B two days ago and lost at the hands of Korean Basketball League (KBL) club Anyang KGC, 87-77, during the ongoing William Jones Cup last August 17, 2023, held at the Taipei Heping Gymnasium.
Despite the tight defensive coverage head coach Yeng Guiao devised against the KBL champions, Anyang KGC just proved to be too much for the Elastopainters and took full control of the game for four-straight quarters.
Anyang went off to the races in the first quarter after draining most of their three-point shots matched with their efficient pick-and-roll defense that neutralized Rain or Shine's reinforcement Ange Kouame.
After taking care of Kouame, who became their most consistent scorer throughout the Jones Cup, Anyang KGC then locked up Rain or Shine's perimeter offense.
Anyang KGC ballooned its lead to as much as 20 points but the Elastopainters were able to trim their deficit to just 10 in the final seven minutes of the final frame.
Just when Rain or Shine was starting to regain their offensive rhythm, Anyang KGC stormed back with their own version of a scoring snowball led by former PBA import Du'Vaughn Maxwell.
Maxwell answered every Rain or Shine basket and spearheaded Anyang KGC's 9-5 scoring run that protected their double-digit lead until the end of the final buzzer.
The two-time Phoenix Fuelmasters Super LPG import stabilized Anyang KGC in the game and contributed 15 points alongside nine rebounds.
Meanwhile, main gunner Ji Hoon Park top-scored the KBL club with 25 markers including several threes that halted Rain or Shine's comeback attempt in the last five minutes of the fourth quarter.
The Elastopainters had another solid performance from young guard Andrei Caracut after dropping 19 points but was not enough to contain the hot-shooting of the Koreans.
Rain or Shine will still have two more remaining games before going back to the Philippines and will challenge the Japan Under-22 team and UC Irvine this weekend.