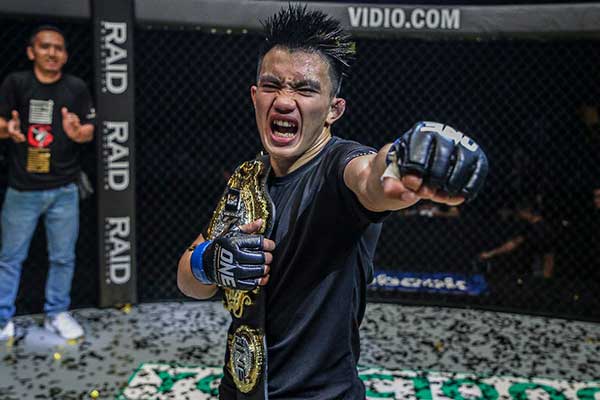 By Leobert Julian A. de la Peña
Reigning and defending ONE Fighting Championship strawweight world champion Joshua Pacio of Team Lakay can't wait to get back in action this year.
After a demolition exhibition against nemesis Yosuke Saruta last year, Pacio said there's more in his bag than what the Mixed Martial Arts (MMA) world has seen.
Known to be a heavy striker the same as the other Team Lakay members, the Filipino champion is eager to prove this year that they aren't just hitters and that they can also force the action on the ground.
Team Lakay's ground game has always been the issue through the years as some of their past premier fighters including Eduard Folayang, Danny Kingad, and Lito Adiwang all failed to take control in the ground and relied heavily on their punches and kicks.
"We've been working on it since the COVID-19 pandemic began. We've been working on the confidence in the execution, especially against good grapplers. I can't always say, 'Oh, I'm facing a good grappler. I have to work on my defense.' Defense, defense, is it all that it is for me?," Pacio said.
Pacio added that equipping himself with a more versed attack including the ground game will help him dominate the division for more years.
"What I wanted to show was my well-roundedness, that I can also go for takedowns and submissions against a very tough opponent like Saruta," Pacio shared.
The 25-year-old champ will face a tough list of challengers starting with the no.1 ranked Bokang Masunyane.
Aside from Masunyane, the ferocious no. 3 ranked Jarred Brooks is also up in the list including no. 4 Hiroba Minowa.
"All of them are dangerous. Since I'm on the top of the food chain, I know all those guys you mentioned are working hard to beat me, but I've also kept an eye on them," Pacio commented.