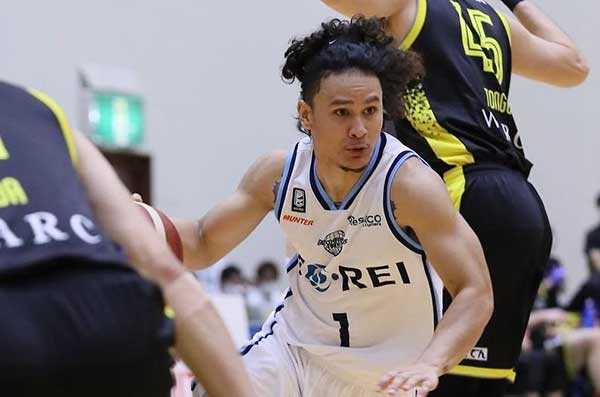 By Leobert Julian A. de la Peña
Juan Gomez de Liaño is slowly getting his stride in the young season of the Japan B. League after helping the Earthfriends Tokyo Z conquer the Yamagata Wyverns, 72-63.
The leftie Filipino point guard was part of the team starting five once again and had one of his steadiest performances after contributing four points, six rebounds, and two assists in 18 minutes of playing time.
De Liaño's playmaking while pushing the pace was one of the biggest factors in their win as he immediately looked to turn up the tempo after rebounding the ball.
It was in the third quarter where de Liaño and Earthfriends really controlled the game as they ballooned the lead to 18, 68-50, with 5:09 remaining.
Aside from de Liaño, Tokyo Z's Marc Eddy Norelia and Joshua Crawford also had huge games, scoring 22 and 19 points, respectively.
With the win, de Liaño and the rest of the Earthfriends are currently on a 2-1 streak and are hoping to sweep their meeting against Yamagata when they meet for the second time.
Meanwhile, co-Filipino Asian imports Kobe Paras and Kiefer Ravena are currently on losing streaks with Niigata and Shiga, respectively.