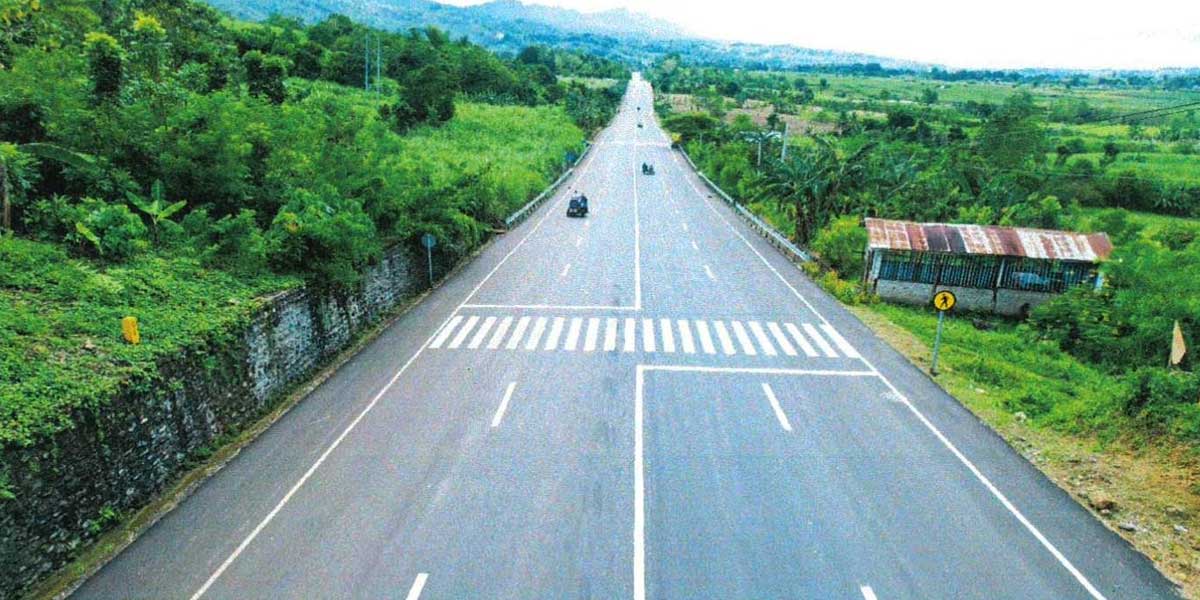 Traveling to southern part of Negros Occidental becomes seamless and safer with the improvement along a section of Kabankalan-Bais Road in Brgy. Oringao in Kabankalan City, undertaken by the Department of Public Works and Highways (DPWH), Negros Occidental 3rd District Engineering Office.
Citing a report from District Engineer Rodney A. Gustilo, DPWH-6 Regional Director Lea N. Delfinado said the ₱49.4-million road improvement effort involved asphalt overlaying of the 2.5-kilometer portion of the 4-lane road network.
The project also provided pedestrian lanes and reflectorized thermoplastic pavement markings for the safety of pedestrians and motorists.
The improved road provides a better, safer and more comfortable travel access, benefiting not only motorists but also people living in the area.
"This project provides us a wider road that will benefit our daily activities. With the provision of the designated pedestrian lanes, we feel safer in crossing the 4-lane road. Also, accidents will be lessened as pavement markings are clearly installed for the motorists," according to Janice Gellanga, a store owner in the community.
Director Delfinado explained that the improved road will enhance the efficiency in the delivery of agricultural and local products from barangays in Kabankalan City going to various cities and towns in the southern part of the province.
"Kabankalan-Bais Road is a national road that traverses through one of the mountainous terrains of Kabankalan City, wherein most of the communities traversed by the said road network are agricultural lands, making farming as the primary source of income. Hence, with this improvement, delivery of products will be faster and easier, that will eventually help in the economic improvement of the local farmers and agricultural producers in the area," Delfinado said. (DPWH-6/RPAIO)