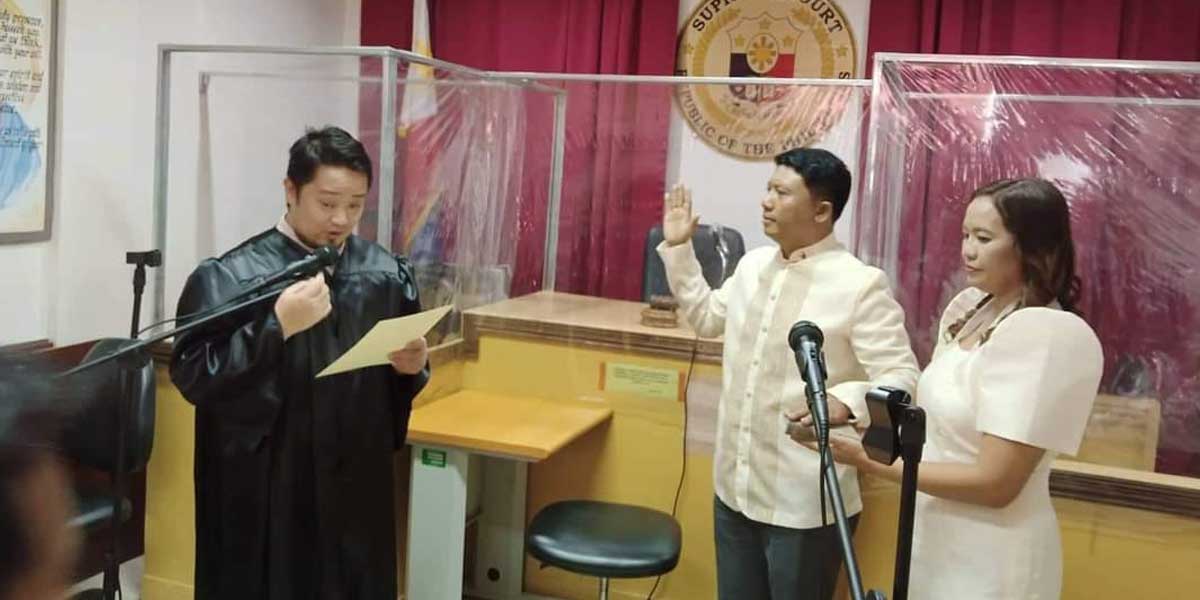 By Dolly Yasa
BACOLOD City – Mayor-elect Benjie Miranda of Kabankalan City, Negros Occidental vowed to sustain development efforts for the city while ensuring a clean governance.
Miranda defeated incumbent Kabankalan Mayor Pedro Zayco in the May 9, 2022 elections, considered as one of the biggest upsets in local politics.
The Zaycos have dominated Kabankalan City politics for more than 30 years.
Miranda ran for councilor and then vice mayor in previous elections but lost.
He is one of the three challengers of Zayco in the recently concluded election.
Miranda also stressed that he will be transparent as a local chief executive, adding that he remains as Barangay Tana-awan kagawad until his resumption as mayor on June 30.
The former military officer took his oath of office on May 30 before Municipal Trial Court of Kabankalan Judge Jose Manuel Lopez, in the presence of his wife, Divina Gracia S. Miranda, supporters and friends.
The former Tan-awan barangay captain and member of the local IP community was given the Outstanding Local Chief Executive for Sandugo award six times.
Under Miranda's administration, Tan-awan National High School was Brigada Eskwela's Hall of Fame national awardee.