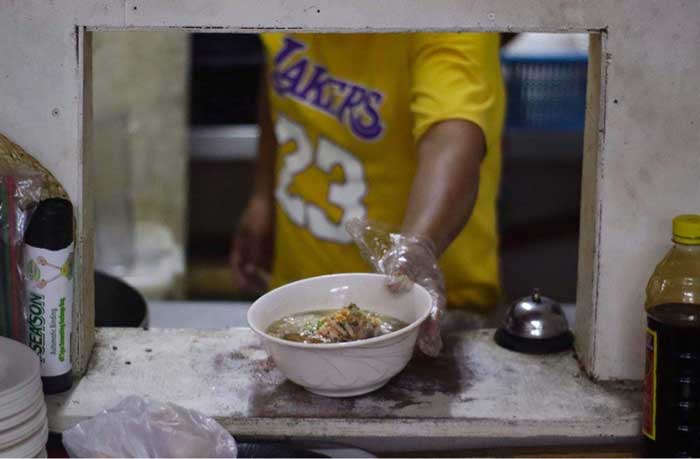 By Rjay Zuriaga Castor and Jennifer P. Rendon
Iloilo City is not just a "city of love" but also a city that boasts the mouthwatering flavors of its ingenious food creations, such as Lapaz Batchoy, Pancit Molo, kansi, and many more.
This is all more true after being designated a "Creative City of Gastronomy" by the United Nations Educational, Scientific and Cultural Organization (UNESCO) Creative Cities Network.
"I am very happy for the recent wins of the city […] These awards are results of teamwork of our hardworking city officials and employees and consultants," Iloilo City Mayor Jerry Treñas said in a statement.
He added that the recognition is seen to boost the tourism sector and bring about the discovery of other food dishes in the city.
The recognition makes it the first City of Gastronomy in the country and its third UNESCO Creative City. It follows Baguio City for Crafts and Folk Arts in 2017 and Cebu City for Design in 2019.
Iloilo City is one of the 55 cities around the world that recently joined the UNESCO Creative Cities Network, following their designation announced by UNESCO Director-General Audrey Azoulay during the World Cities Day on October 31.
There are currently 350 cities in more than one hundred countries, representing seven creative fields: Crafts and Folk Art, Design, Film, Gastronomy, Literature, Media Arts and Music.
Having sought this title for the past two years, Treñas previously emphasized the city had been a food hub for tourists all around the world.
"It is now time to showcase Ilonggo cuisine, and be recognized in the prestigious UNESCO Creative City of Gastronomy," he said.
UNESCO noted that the designation of the creative cities shows "their strong commitment to harnessing culture and creativity as part of their development strategies, and displaying innovative practices in human-centered urban planning."
"The cities in our Creative Cities Network are leading the way when it comes to enhancing access to culture and galvanizing the power of creativity for urban resilience and development," UNESCO Director-General Azoulay added.
Aside from Iloilo, UNESCO also named Chaozhou in China, Fribourg in Switzerland, Gangneung in South Korea, Heraklion in Greece, and Nkongsamba in Cameroon in the Creative Cities of Gastronomy list.
Iloilo now joined the ranks of 350 cities in more than 100 countries listed on the UCCN in the creative fields of crafts and folk arts, design, film, gastronomy, literature, media arts and music.
Iloilo City began its bid to be designated UCCN's Creative City of Gastronomy in 2021.
In May 2023, Iloilo City announced that it is the country's official candidate for UCCN in the field of gastronomy.
Iloilo City's bid has also strong backing from the Department of Tourism.
The distinction is seen to form part of the campaign to boost the city's tourism industry.
Iloilo City, a significant trading center in Panay, is known for its mouthwatering cuisines and delicacies influenced by diverse cultures. There's the ever-famous La Paz Batchoy, Pancit Molo and biscocho.
Aside from being known as a gastronomic hotspot, Iloilo City is also famous for its world-class Dinagyang Festival and Paraw Regatta.