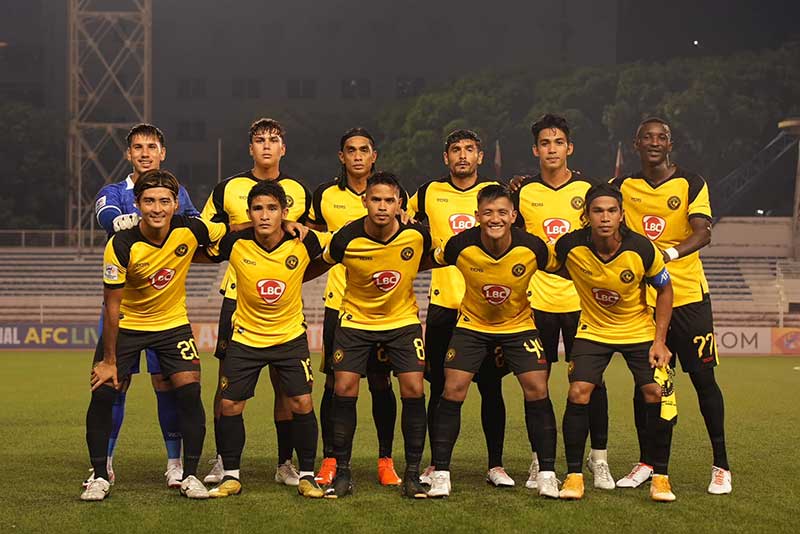 By Leobert Julian A. de la Peña
The Kaya FC-Iloilo is looking to maintain its perfect record in the ongoing 2023 Philippines Football League (PFL) Copa Paulino Alcantara Cup as they face the young and determined Far Eastern University (FEU) today, at 4 PM.
After dropping their first match in the AFC Champions League Group stage against the Shandong Taishan last September 19, 2023, the Iloilo-based football club will seek to redirect their focus in the PFL and regroup.
However, the task wouldn't be easy as the Kaya FC booters will be going up against the quick lineup of the FEU Tamaraws,
Boasting a high-octane offense that can surprise teams even at  the professional level, the Tamaraws are also seeking redemption and are eager to win the title this year.
On the other hand, Kaya FC will be banking on its veteran experience and team chemistry as the squad still brought most of their players who were present during their last PFL conference championship.
Before taking on the Tamaraws, Kaya FC had a dominant opening game performance in the Copa Paulino Alcantara Cup after demolishing the Loyola Meralco Sparks, 7-0.
Kaya FC then followed it up with another convincing victory over the Don Bosco Garelli squad, 11-0, and another win against the Philippine Air Force, 9-1.
Their latest victory was against CF Manila where they blanked them, 8-0, to raise their Copa record to a dominant 4-0.
After one more match in the PFL, Kaya FC will again practice for the AFC Champions League Group stage as they are set to face Incheon on October 3, 2023.