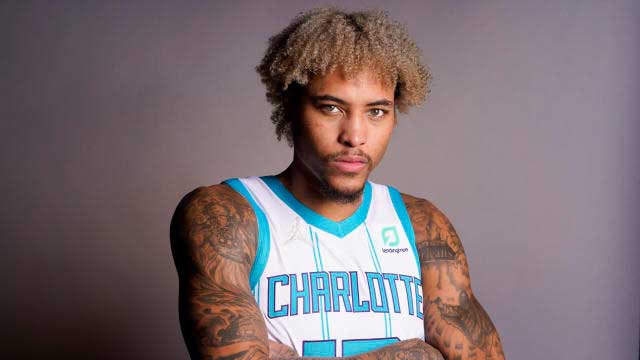 By Leobert Julian A. de la Peña
The Philadelphia 76ers are expected to land veteran swingman Kelly Oubre Jr. confirmed last September 19, 2023.
According to NBA sports insider Adrian Wojnarowski of ESPN, the 76ers are already finalizing the deal that will send the leftie forward from the Charlotte Hornets.
Oubre had one of his best NBA seasons last year with the Hornets, averaging a career-high 20.3 points in the 48 total games he played under the Charlotte organization.
The versatile small forward proved he can also fill in the power forward role, starting for Charlotte in several games as their frontcourt personnel alongside PJ Washington.
Aside from his two-way efficiency and his ability to stretch the floor, the 76ers also acquired Oubre for added toughness.
Oubre has been recognized as one of the fiercest players in the league and will form a tough tandem with PJ Tucker who signed with the 76ers last summer.
However, Philadelphia still hasn't confirmed if the deal was already inked including the specific terms and conditions of the contract.
The 76ers are currently adding more pieces to finally get out of the playoff hump and will mesh alongside Joel Embiid.
However, James Harden, who asked for a trade several months ago despite being under contract with the franchise, still failed to negotiate and is still having deal disputes with Philadelphia.
If Harden finalizes his stay, Philadelphia will have a solid roster of Embiid, Tucker, Oubre Jr., and rising star Tyrese Maxey.