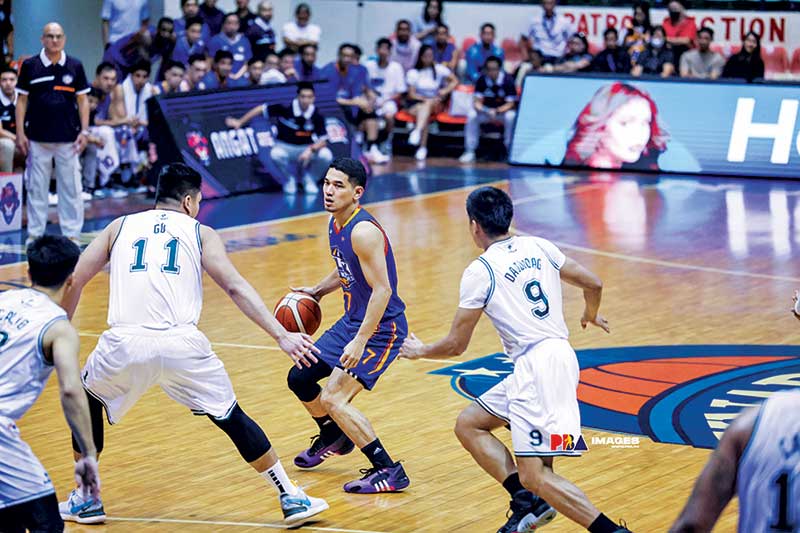 By Leobert Julian A. de la Peña
Not again, Kevin Alas.
For the third time in his PBA career, superstar guard Kevin Alas suffered another torn Anterior Cruciate Ligament (ACL) on his left knee.
The unfortunate incident happened last November 18, 2023, when the NLEX Road Warriors took on the Terrafirma Dyip held at Ynares Center in Antipolo.
With only 44 seconds in at the start of the second quarter, Alas rushed to the other side of the court after a completed defensive stop by the Road Warriors.
However, as he attempted for a fast break layup, he suddenly fell to the hardwood after taking a hard 1-2 step to rise for his shot.
Alas immediately grabbed his left knee and laid down for almost a minute before receiving aid from his teammates. The good thing was he was able to walk on his own and wasn't stretched out of the playing venue.
The NLEX management then announced the final assessment on Alas last November 20, 2023 via an official media post, confirming that the savvy floor general is likely out of the season after another torn ACL injury.
"The NLEX Road Warriors have confirmed that Kevin Alas suffered a torn ACL. The team is currently assessing the extent of the injury and formulating a plan for Alas' recovery," wrote the franchise.
This is already Alas' third time to tear his ACL in six years with the first incident that happened last March 2018 when the Road Warriors played the Magnolia Chicken Timplados.
After that, Alas received another blow when he tore his ACL again on February 2, 2019, against the Meralco Bolts.
Without Alas, the Road Warriors will have to bank on the improving Kris Rosales who helped them cruise past San Miguel Beermen a week ago and the veteran presence of their glue guy, Sean Anthony.
The Road Warriors are currently hungry for another win as they fell to 1-2 after their loss against Terrafirma.