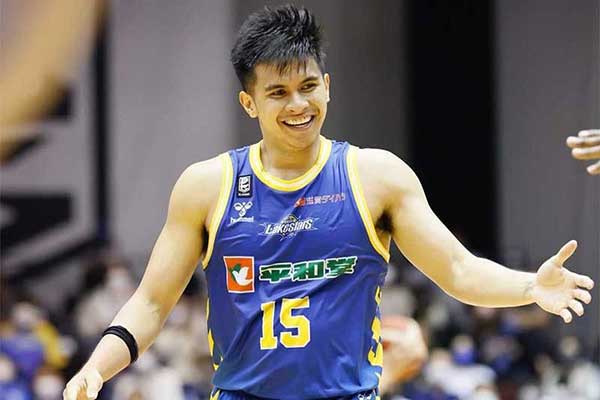 By Leobert Julian A. de la Peña
Kiefer Ravena and the Shiga Lakestars are finally back in the winning column and ended their 11-game skid after nipping the Yokohama B-Corsairs, 76-72.
It was a sigh of relief for the struggling Lakestars team as they just couldn't find any solution to stop their freefall in the Japan B. League standings.
However, Ravena didn't let his team down and played an efficient game after chipping in 20 points and eight assists.
Ravena played hero ball for the Lakestars during their much-needed win after sinking a three-pointer with 26 seconds left for the extra cushion.
"It was a really tough situation with 11 consecutive losses, but I am relieved that I finally won," said the Filipino superstar after the win.
Despite Shiga being on a losing streak, Ravena was still at his A-game and continued to perform at his best for his team.
During their past four games including their win against Yokohama, the former NLEX Road Warriors main gunner averaged 24 points per game.
One of his most notable games was against DJ Newbill of the Osaka Evessa. Newbill is one of the most dynamic scoring stars of the B. League but Ravena squared off against him in a fiery mano-a-mano and ended the game with 28 points and eight assists.
Meanwhile, Newbill had 26 points and six assists including four huge triples to come away with the win, 89-81.