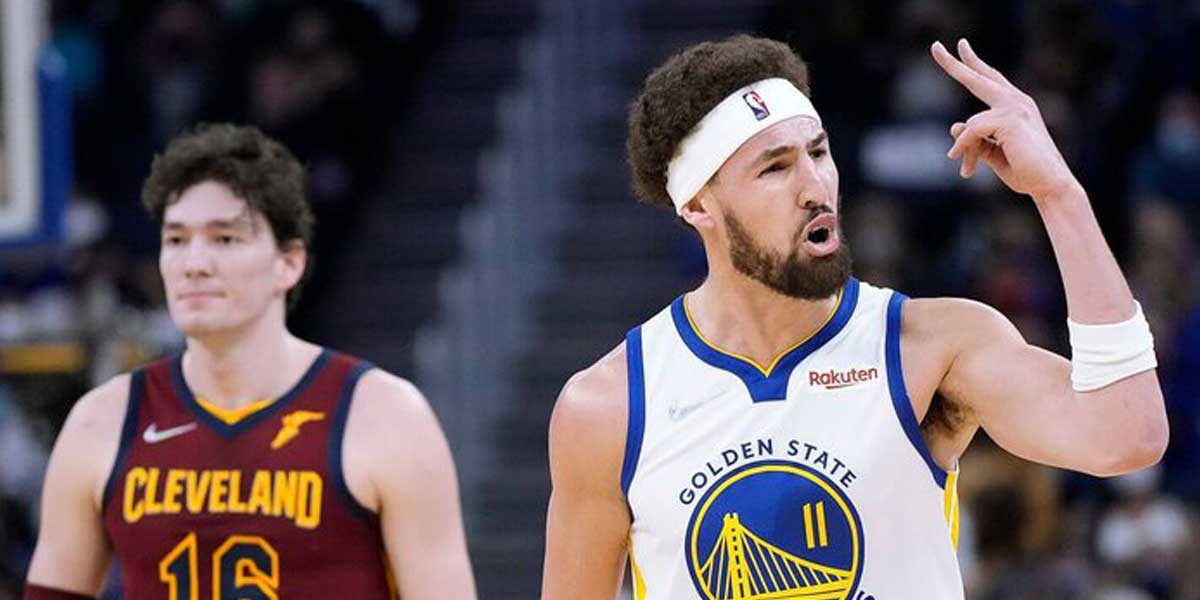 By Leobert Julian A. de la Peña
After two-and-a-half years of basketball inactivity, Klay Thompson is finally back on the NBA hardwood.
Thompson, who missed the past two seasons after suffering an ACL injury and an Achilles tear, was in the starting lineup for the Golden State Warriors – much to the delight of fans at the Chase Center.
It's as if the Golden State Warriors' superstar shooting guard didn't miss a beat after immediately letting his presence felt in their victory over the Cleveland Cavaliers, 96-82 when he scored his team's first bucket off a right-handed floater at the 11:21 mark of the first quarter.
Soon as the whistle was blown, Thompson didn't disappoint as he showed the same offensive consistency he provided for Golden State several years ago before suffering the injuries.
The streaky-shooter shot the lights out and scored 17 huge points in just 20 minutes of action against a patient and tight Cleveland defense that honored Thompson's threat from the perimeter.
Out of Golden State's 10 drained three-pointers, Thompson contributed three out of his eight attempts and also added three rebounds, one assist, and a block.
Not only did Thompson help the Warriors pull off the win in spectacular fashion but his return also helped snap their two-game losing skid.
Thompson's last appearance in the NBA was during the 2019 Finals when Golden State battled the Toronto Raptors led by Kawhi Leonard and Kyle Lowry who are now playing for the Los Angeles Clippers and the Miami Heat, respectively.
The Warriors are currently tied with the Phoenix Suns for the no. 1 seed in the Western conference with a 30-9 win-loss record.