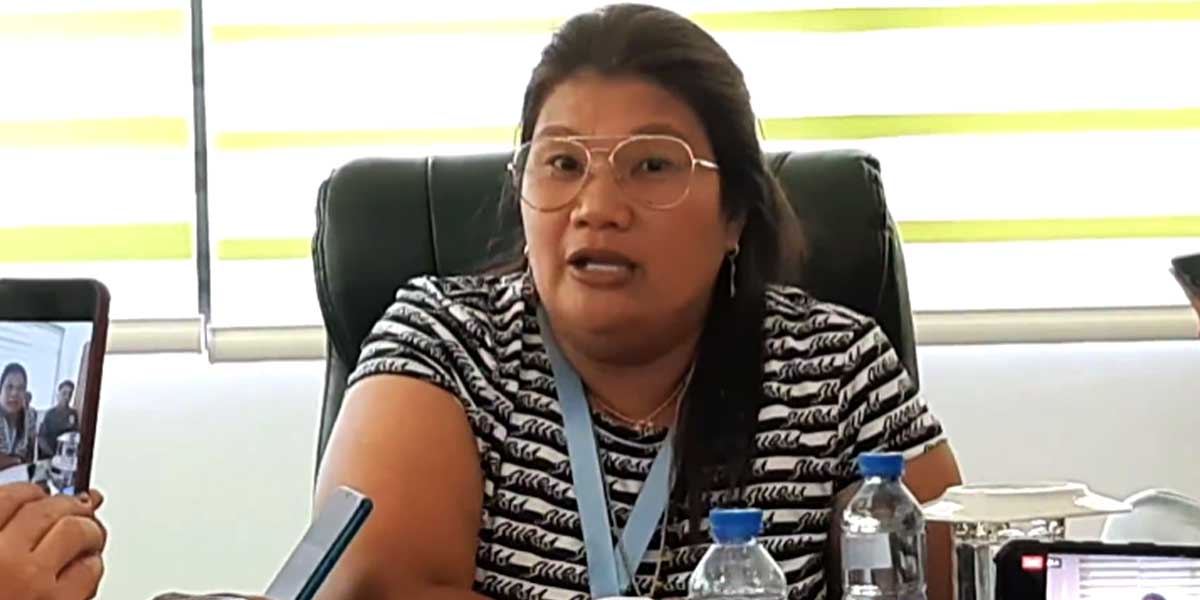 By Dolly Yasa
BACOLOD City – Mayor Rhymmyla Mangilimutan of La Castellana, Negros Occidental said she will wait for the recommendation of the Sangguniang Bayan (SB) against absentee SB Member Donato "Natnat' Dumaguit.
Mangilimutan issued the statement Thursday to the Daily Guardian after the municipal council gave Dumaguit an ultimatum of 15 days to appear and explain his successive absences in the regular session.
In a resolution passed Wednesday, the municipal council asked Dumaguit to "show up or be sanctioned."
Dumaguit has been out of the public eye after being implicated in a PNP recruitment scam.
Mangilimutan said she would just wait for the recommendation of the municipal council.
Earlier, Councilor Leonardo Bacquian, chairman of the committee on rules, said Dumaguit did not again attend their regular session Wednesday.
This is the 6th time he has been absent, Bacquian said, which he pointed out is more than the three consecutive unexplained absences allowed for members of the municipal and city council as stipulated in the Local Government Code.
He said that they are given the impression that Dumaguit is not keen on returning to the session hall as in their recent communication through private message the latter said he fears for his life alleging that the mayor is after him.
"We are giving him substantial due process," Bacquian said
He said that if Dumaguit does not show up within the time frame he was given, the council is left with no choice but to recommend sanctions against him for dereliction of duty.
Bacquian also clarified that Dumaguit will just have to answer the accusations against him in the proper court.
Meanwhile, Mangilimutan laughed off the claims of Dumaguit of alleged threat on his life as "his house is standing on our property."
She said that Dumaguit started his unfounded charges against her when she turned down his request to help him in his predicament.
Mangilimutan reiterated that she cannot condone what Dumaguit has committed because he victimized their constituents most of whom are children of her employees.
She said he also besmirched the PNP organization she is a part of being a former policewoman herself.
Dumaguit was dragged in the P15-million PNP recruitment scam victimizing more than 40 police aspirants who were made to pay P247,000 each for an assured slot in the PNP.
His activity started in 2019 but not one of his recruits was able to join the PNP services.
Eleven of the victims have already filed charges of large-scale estafa against him.