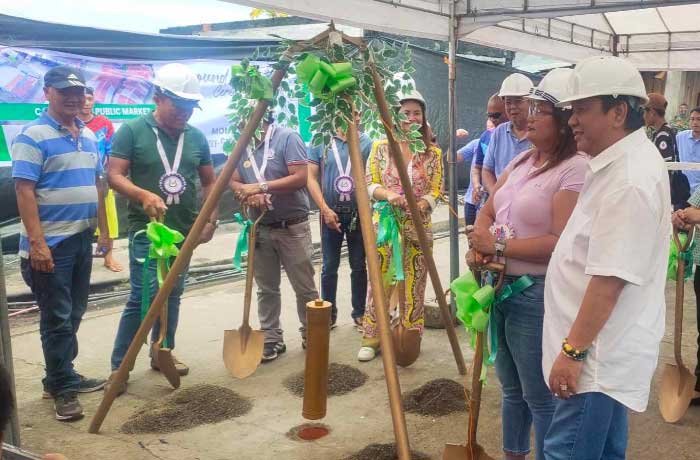 By Dolly Yasa
Bacolod City – Mayor Rhummyla Nicor-Mangilimutan of La Castellana, Negros Occidental led the groundbreaking of two public markets in the town worth P40 million.
Mangilimutan on Monday said the budget is part of the town's loan package from the Land Bank of the Philippines intended for various development projects.
The two public markets are the La Castellana public market located in the poblacion or town proper and the Barangay Cabacungan public market with an allocation of P20 million each.
The Cabacungan public market was recently destroyed by fire.
The market in the población, on the other hand, is for the fish, meat, and vegetable sections that will complement the dry goods section constructed by the provincial government.
Mangilimutan said that the two markets will benefit the 79,000 residents of La Castellana and will increase local revenue.
She stressed that local revenues are given back to the locals through basic services.
With the mayor are local officials and project contractor Frankie Uy.