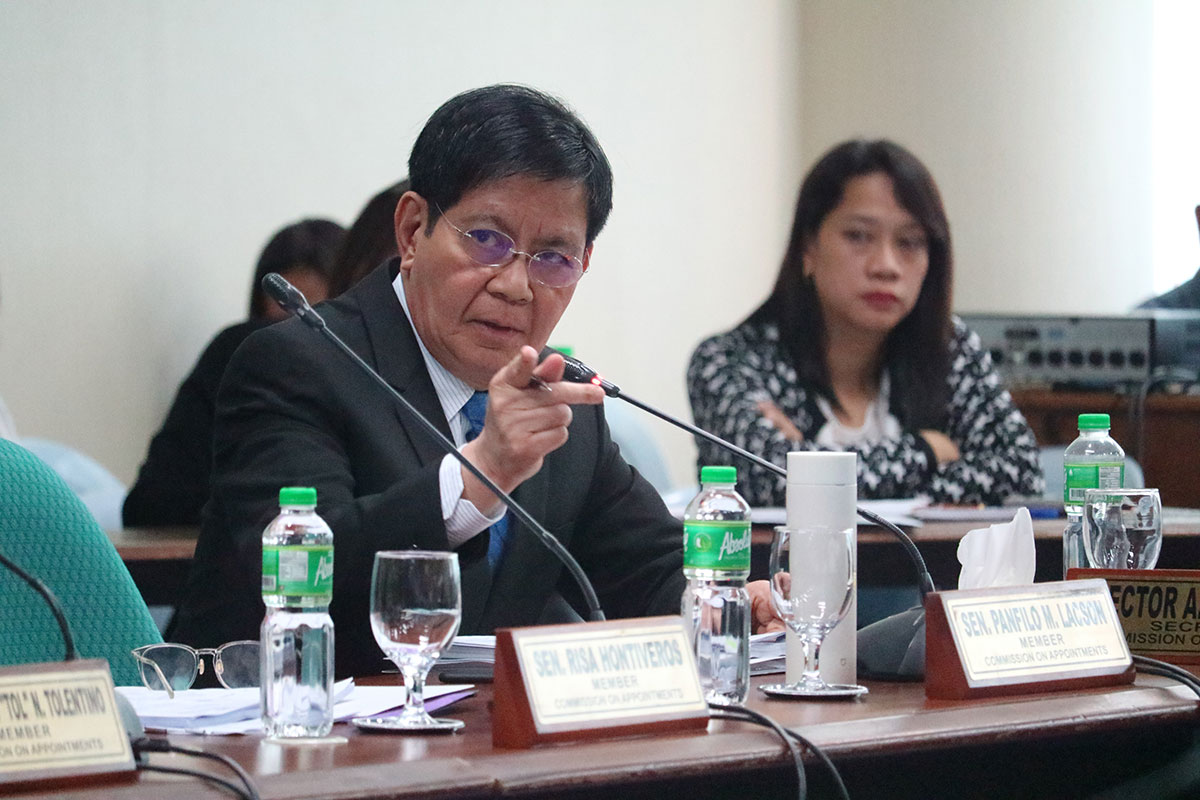 Presidential candidate, Senator Panfilo "Ping" Lacson once again condemns China's bullying in the West Philippine Sea, saying the incursions have kept the country from fully harnessing energy resources in the WPS.
The senator mentioned in particular the Philippine Rise, which is a potential source of natural gas and other resources such as heavy metals and metallic minerals.
"More often than not, we only think of national security when we hear of China's encroachment into our territorial waters. It's actually much more than that… It has a great effect not only on our national security because that much is obvious – but our food security and our economic security are greatly affected," Lacson said at the hearing on proposed legislation on the WPS issue.
Lacson cited that a US geological survey in 2013 showed there are some 2.5 billion barrels of oil and 25.5 trillion cubic feet of natural gas in undiscovered resources in the Spratly Islands, while hydrocarbon reserves in Reed Bank is estimated at 55.1 trillion cubic feet of natural gas and 5.4 billion barrels of oil. The Philippine Department of Energy estimated 165 million barrels of oil and 3.5 trillion cubic feet of gas in Recto Bank.
Among the items discussed in Monday's hearing were Lacson's Senate Resolution 954 condemning China's intrusion into the Philippines' territory and exclusive economic zone in the WPS; and Senate Bill 2289 which he co-authored with Senate President Vicente "Tito" Sotto III, defining the Philippines' maritime areas.
Lacson, who chairs the Senate Committee on National Defense and Security, called for more proactive efforts by the Philippines to urge the international community to exert pressure on China to comply with the arbitral ruling favoring the Philippines.