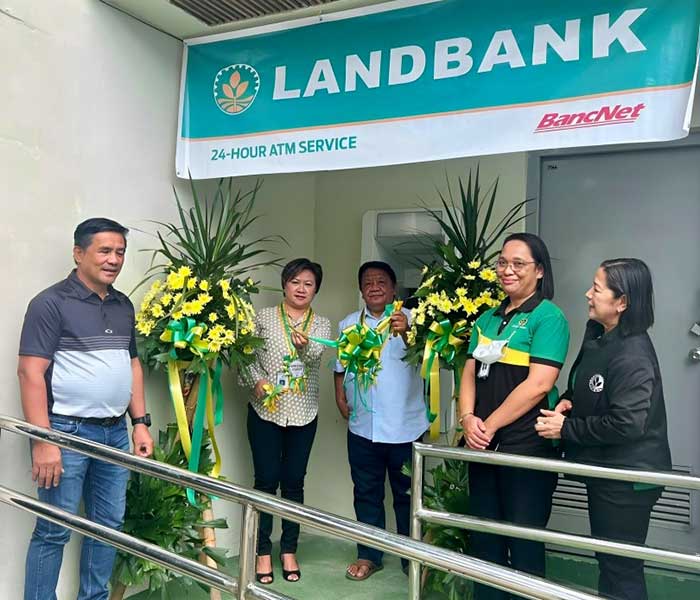 BAGULIN, La Union – The Land Bank of the Philippines (LANDBANK) recently installed the very first automated teller machine (ATM) in this fifth-class municipality to help promote inclusive growth.
Located at the Bagulin Municipal Hall in Barangay Suyo, the new LANDBANK offsite ATM will make banking services more accessible, convenient, and safe for government employees, pensioners, beneficiaries of the Department of Social Welfare and Development (DSWD), and other clients from the town's 10 barangays, who previously needed to travel to the neighboring town of Naguilian to access ATM services.
Bagulin Mayor Virgilio C. Flor (3rd from right) and LANDBANK Senior Vice President Ma. Belma T. Turla (4th from right) led the inauguration of the offsite ATM on 12 September 2023. They were joined by Bagulin Vice Mayor Jaime A. Lictao (leftmost), with LANDBANK Bauang Branch Head Elizelda D. Calica (2nd from right) and La Union Lending Center Head Myra Myrtha M. Padolina (rightmost).