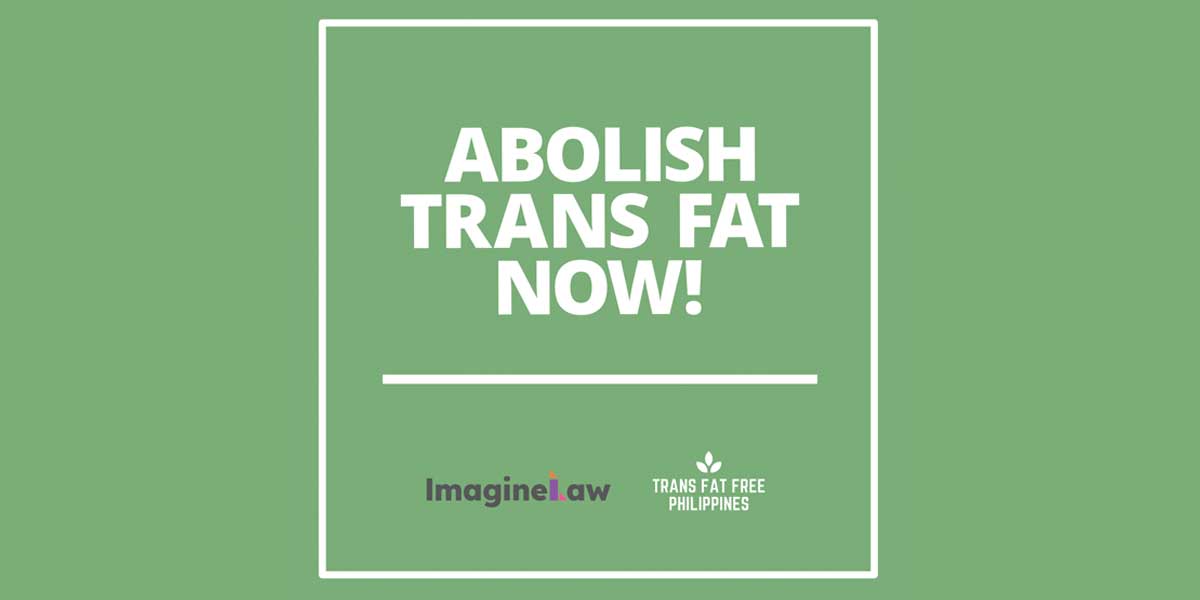 "We urge the incoming government of presumptive president Ferdinand 'Bongbong' Marcos Jr. to be united in protecting the heart health of Filipinos by enacting the Trans Fat Free Philippines Bill."
This was the statement of public interest law group ImagineLaw on Monday during a children's art exhibit on heart health at Fisher Mall in Quezon City. Presumptive president Marcos Jr. is set to assume office on June 30 while the 19th Congress is also set to open next month.
The Trans Fat Free Philippines Bill, once enacted, will remove artificial trans fat or trans fatty acids (TFA) from the country's food supply. TFA is often added to processed and pre-packaged food items and is known to cause cardiovascular diseases (CVD) such as hypertension and heart attacks, according to the World Health Organization (WHO).
The measure is currently sponsored by Senators Risa Hontiveros, Nancy Binay, and Francis "Kiko" Pangilinan in the Senate. Quezon's 4th District Rep. Angelina "Helen" Tan is the sponsor of the counterpart measure in the House of Representatives. The measure is pending in their respective committees.
"We urge the incoming leaders in the 19th Congress to pass critical health measures, including the Trans Fat Free Philippines Bill," said Atty. Mary Grace Anne Rosales – Sto. Domingo, ImagineLaw's project manager for the Trans Fat project emphasized.
"Especially amid a pandemic, we must exhibit true unity by prioritizing Filipinos' health, starting with the passage of the Trans Fat Free Philippines Bill," she added.
The enactment of the Bill will strengthen Filipinos' heart health as evident in countries that have achieved a lower rate of non-communicable disease (NCD) cases after regulating TFA, Rosales-Sto. Domingo also said.