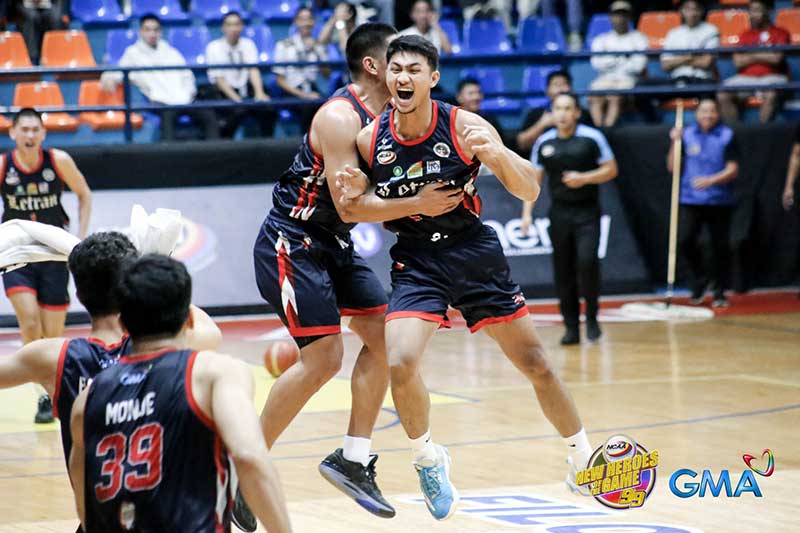 By Leobert Julian A. de la Peña
The Colegio de San Juan de Letran Knights finally ended their miserable seven-game losing streak last October 18, 2023, in the ongoing NCAA Season 99 men's basketball tournament.
Letran put on their best display of basketball so far in the tourney, thrashing the San Sebastian College Recoletos (SSCR), 86-71, held at the FilOil EcoOil Centre.
Leading the way for the Knights is Deo Cuajao who flirted with a much-needed all-around performance of 14 points, five rebounds, and four assists.
Letran needed Cuajao's offense to get going as superstar guard Kurt Reyson failed to suit up for the Knights due to an unknown reason.
The squad immediately pounced on San Sebastian in the first half and grabbed a double-digit lead midway through the second quarter.
The Knights had an efficient display of moving the ball as well as involving their big men in several pick-and-roll and block high-low plays.
However, San Sebastian was able to recover in the third quarter, shocking the Knights with a momentum-changing 20-4 run that officially put them back in the ball game.
When Letran needed to settle and re-focus in the must-win game, it was Cuajao who answered the call for the Knights and sparked an offensive counter run in the fourth quarter.
Neil Guarino also boosted Letran's run and finished the game with an efficient scoring display, dropping 13 markers in only 12 minutes of playing time.
Letran will have the chance to clinch their second straight win as they challenge the College of Saint Benilde Blazers this October 22, 2023.