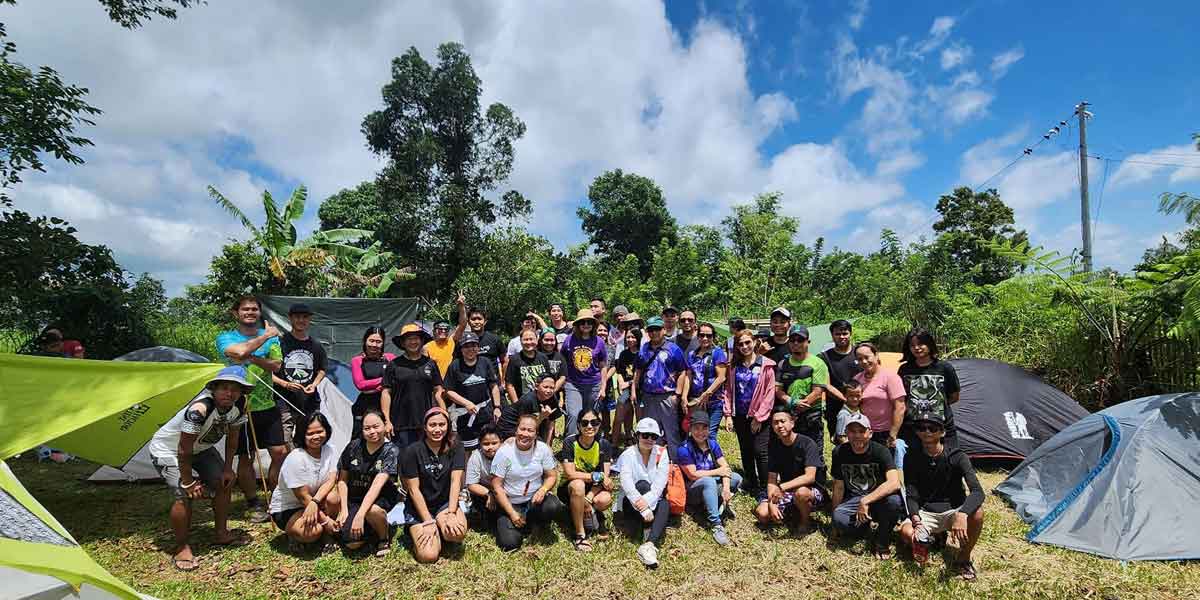 BACOLOD City – The Bacolod City Host Lions Club recently planted at least 200 seedlings of Red and White Laua-an trees at the Upper Caliban-Imbang Watershed in Barangay Alangilan here.
The tree planting was led by project chair Jhong Javier and Past Governor Em Ang.
Also present are past presidents Lourdes Itona and Raul Florete, and members Elma Ybanez, Nikki Ybañez, Alvin Hablo, Velle Sevilla and Art Monteclaro and the ANB Backpackers.
The Lions hiked for half an hour uphill to reach the tree planting site. They chose the area to support the soil and water conservation and restoration and management of the Upper Caliban-Imbang watershed, which is critical to ensure ample supply of water for the City of Bacolod and neighboring towns and cities.
Lions serve to sustainably protect and restore our environment. According to club president Jang Yap, "We believe that improving our community through planting trees, contribute to cleaner air and healthier environments."
"Stewardship of natural resources can improve quality of life and increase engagement in our local communities," Em Ang said.
Environment is one of the 5 global causes of Lions Clubs International.
The Bacolod City Host Lions Club has 85 members and meets every 3rd Thursday. Lions clubs are a group of men and women who identify needs within the community and work together to fulfill those needs.
Lions Clubs International is the largest membership-based service club organization in the world. The over 1.4 million members are serving locally and globally to help take on some of the biggest challenges facing humanity.