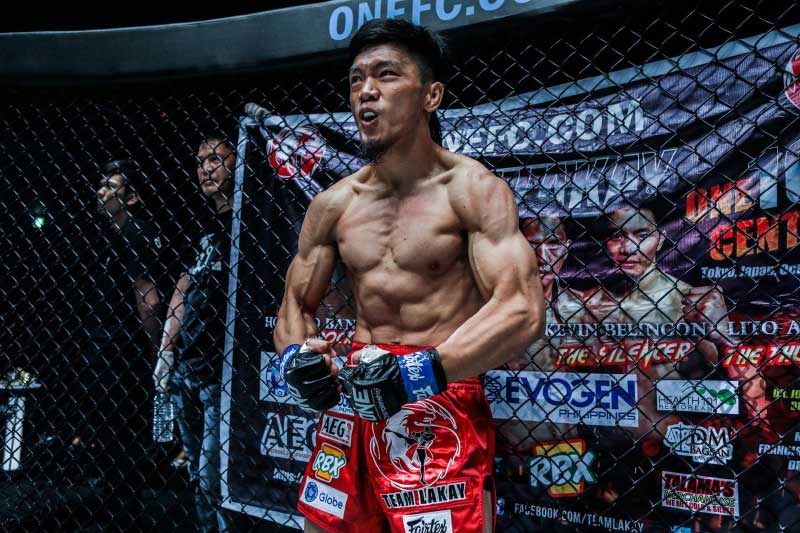 By Leobert Julian A. de la Peña
Another Filipino mixed martial artist (MMA) just left the PHL-based stable Team Lakay.
Lito Adiwang, one of the most exciting MMA stars currently competing in the strawweight division of the ONE Fighting Championship, also confirmed his departure from Team Lakay last July 11, 2023.
Adiwang made everything official after a video posted on YouTube went viral, baring his reason why he had to break up with head coach Mark Sangiao and test the waters of the other training grounds.
The hard-hitting knockout artist revealed that the decision was hard but he had to make it to expand his MMA style to finally achieve his dream of winning a major championship belt in ONE FC.
"Back home, that's my comfort zone. I felt that I wasn't being pushed too much. It's hard to be pushed within your comfort zone. That's why I needed to move out because I want to reach my full potential in this sport," Adiwang said.
Adiwang is currently facing a disappointing two-fight slump in the biggest MMA stage in Southeast Asia and is seeking a highly-anticipated return this year.
"Thunder Kid" was supposed to fight last January against Mansur Malachiev of Russia but medical findings stated that his knee wasn't 100 %, forcing him to withdraw from the fight card.
Adiwang already injured his knee and tore his anterior cruciate ligament (ACL) last March 2022 during his bout against co-Pinoy Jeremy Miado.
Now, Adiwang said that he is ready to go back and confirmed that his knee already reached optimum status after months of rehabilitation and strength training.
"I can already say that I am 100 percent ready. I tested myself here, pushed myself to see if my knee can handle hard training," Adiwang added.
Adiwang joined his former Team Lakay seniors Eduard Folayang, Kevin Belingon, and Joshua Pacio who are no longer affiliated with coach Sangiao.