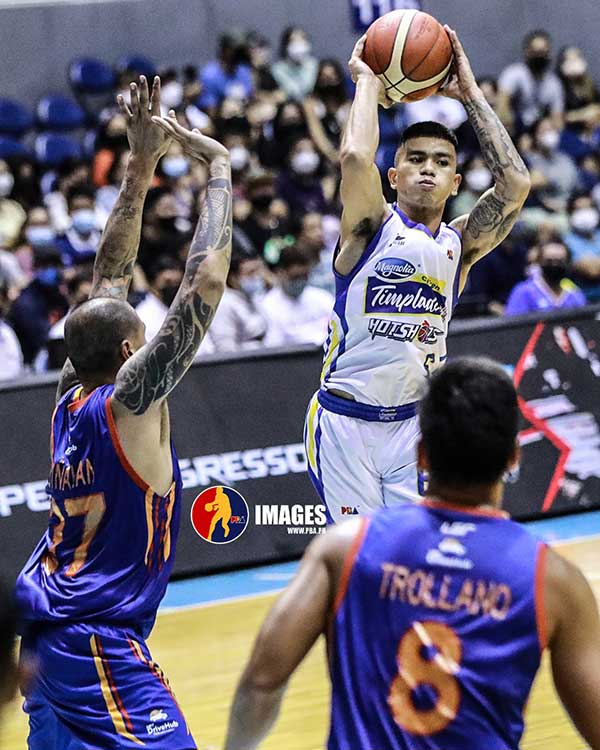 By Leobert Julian A. de la Peña
The Magnolia Chicken Timplados pulled off a terrific comeback win against the rolling NLEX Road Warriors, 87-73, in the ongoing 2022 PBA Philippine Cup.
Facing a major setback with superstar scorer Paul Lee out due to an injury, a collective effort from the Magnolia veterans erased NLEX's 14-point lead at the half and flipped the switch in the last two quarters.
JR Quiñahan and Calvin Oftana were firing from all cylinders in the first half that helped swell the Road Warriors' lead with Magnolia still struggling with their shooting.
With four minutes left in the second quarter, Don Trollano joined the splash party which left Magnolia frustrated headed to their locker rooms.
However, the veteran multi-champion Magnolia team went deep in their bag and mounted a stunning 19-2 run to start the third quarter.
The huge Magnolia rally turned things around quickly and was suddenly up by three points, 51-48, in just five minutes of action.
NLEX never recovered after Magnolia's offensive outburst and got outscored in the last two quarters, 55-27.
Jio Jalalon and Mark Barroca led the way for the Chicken Timplados and joined hands during their fiery third-quarter comeback.
The quick and crafty guard from Arellano University went turbo mode and dropped 10 points in the quarter and finished the ball game with 16 points, nine assists, six rebounds, and three steals.
Meanwhile, Barroca produced the same amount of points as Jalalon in the last two minutes of the third frame and ended with 18 points, five rebounds, three assists, and three steals.
Calvin Abueva was Magnolia's jolt of electricity in the second half and contributed eight points, five rebounds, two assists, one block, and one steal.
NLEX was led by Quiñahan with 17 points and was backstopped by Trollano and Oftana who scored 14 points apiece.